Mills + Schnoering Architects

Stewardship of the Statue of Liberty
Mills + Schnoering Architects

Stewardship of the Statue of Liberty
Situation
A young firm with a rich history in preservation, Mills + Schnoering Architects (M+Sa) implemented a multi-year program to design and manage toe-to-crown upgrades at the Statue of Liberty National Monument. These projects were part of a comprehensive effort by the National Park Service to enhance visitor experience, safety, and accessibility. M+Sa improved visitor access to the statue's crown and replaced all circulation in its pedestal. Prior to this project, Hausman created and implemented an outreach program for Louis Kahn's Bath House in Trenton, NJ, when the partners of M+Sa worked at Farewell Mills Gatsch.
Services
Event Planning
Media Training
Public Relations
Strategic Planning
Writing & Editing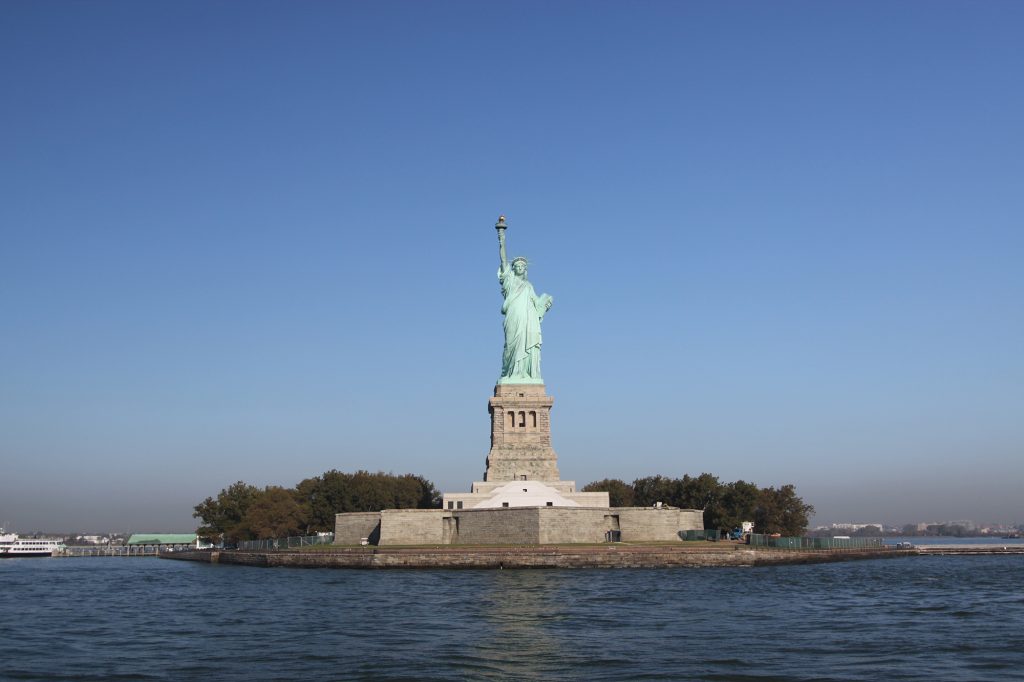 Program
After creating a project-focused media relations strategy for M+Sa, Hausman LLC launched a short-term, comprehensive campaign that:
Focused on M+Sa's stewardship of a national treasure and international icon of freedom

Highlighted the use of 21st-century technologies to upgrade a 19th-century structure

Reintroduced the Statue of Liberty National Monument, after it reopened after a one-year closure

Launched a press campaign to bring attention to the firm's other important historic preservation projects
Results
Increased M+Sa's local, regional, and national profile

Got coverage on CNN's Early Start with John Berman and Zoraida Sambolin and NBC Nightly News with Brian Williams

Placed articles in design and real estate publications, as well as the general press

Put the firm in a position to win other prestigious preservation projects
When Farewell Mills Gatsch finished the restoration of Louis Kahn's Trenton Bath House, Hausman organized a press tour of the project. It was a 'feel good' day for everyone involved. We got local and national media coverage that boosted the firm's reputation for preservation work and raised the profile of the firm more generally.
---
Michael Mills, FAIAPartner
Mills + Schnoering Architects