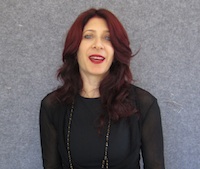 Make PR Your Business
Our own Tami Hausman presented "Make PR Your Business" at the 24th Annual Architects Trade Show, as part of a continuing education program for A/E/C professionals. The Architects League of Northern New Jersey and AIA Newark & Suburban Architects sponsored the event, held on May 2, 2013 in Teaneck, New Jersey.
As part of co-presenter and A/E consultant Steve Whitehorn's presentation, "Success Factors for a Winning Practice," Tami suggested practical ways for attendees to maximize the growth of their practices, including strategies for developing a comprehensive plan for getting new business.