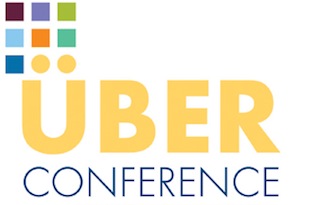 Hausman Heads to SMPS NERC
Want to learn new and effective strategies for communicating about your firm? If so, join our own Dr. Tami Hausman as she speaks at the SMPS Northeast Regional Conference (NERC) on May 1 in Atlantic City, NJ. The ÜBER Conference presents some of the nation's savviest marketers from the A/E/C industry with 72 hours of innovative presentations, workshops, and networking.
"I'm delighted to participate in this exciting SMPS event and share proven communications strategies that help firms effectively build influence in the A/E/C industry and attract new clients," says Tami. She will be joining three other industry giants on a panel discussing the rapidly changing landscape for marketing in the A/E/C industry. The other panelists include Kirsten Sibilia, Principal of Dattner Architects; Brien McDaniel, Director of Communications at FXFOWLE; and John Czarnecki, Editor-in-Chief of Contract.
For more information, click here.