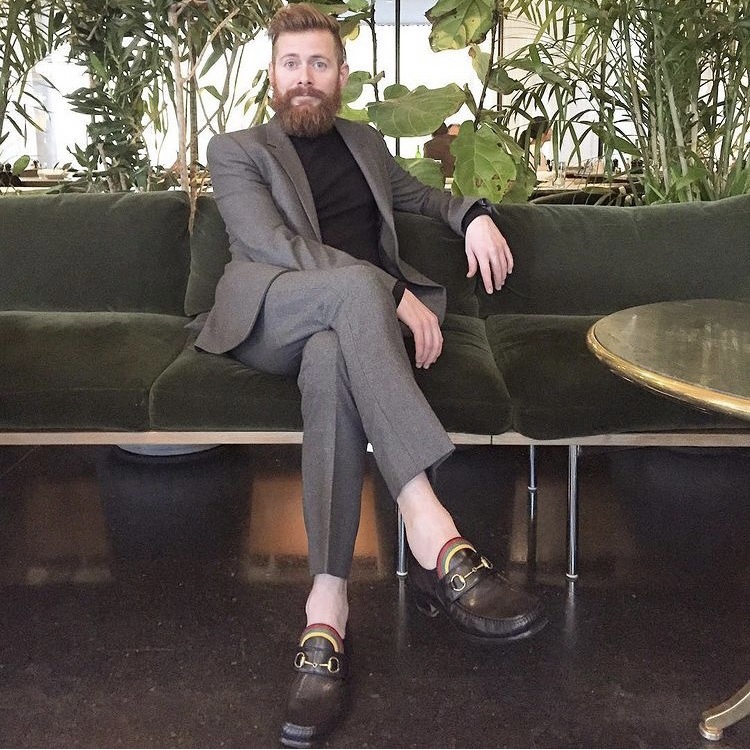 Meet Joshua Herrington! Joshua is a PR specialist who joined Hausman in early 2020. Originally from Chicago (12 long winters to be exact), Joshua has a passion for architecture, art, and design and brings with him over ten years of expertise in strategizing relationships across these disciplines. As part of our new interview series, 'Who's Who at Hausman', we spoke to him about his interests, what inspires him, and his favorite parts of New York City.
How long have you been working in PR?
I've been working in public relations and marketing for over ten years, first specializing in fine art, working with art fairs, galleries, and individual artists, and more recently working with architects, designers, and their affiliates throughout the AEC industry.
Do you have a favorite building/structure in New York? Overall?
Growing up in the Midwest, I was in awe of New York's building stock. Living in Chicago for over a decade, I came to truly appreciate the form. Now that I'm here? The stacked Herzog & de Meuron on Leonard Street; Eli Jacques Kahn's deco gem at 120 Wall Street; and the Guggenheim.
If you could visit any architectural marvel in the world what would it be and why?
The Great Pyramids. When I was young, I wanted to be an archaeologist!
How long have you been in New York? Is there anywhere else you'd want to live in the world?
I've been in NYC for a little over a year. There is nowhere else I'd rather be. Unless we're talking about Covid—then I'd rather be in California in a vineyard.
Favorite restaurant here in the city?
Buvette, for classic French flavor and a killer wine list.
If a tourist was visiting New York for a weekend and knew nothing about the city, what sites/shopping/food would you recommend they try?
Hot dogs (especially in front of the Waldorf Astoria); people watching in Central Park; Bemelmans for martinis; and a picnic in Prospect Park, Brooklyn.
If money was no object, what piece of art or design would you invest in?
Anything by Ettore Sottsass; a painting by Zaha Hadid; or an archive piece by Alexander McQueen.
What are your favorite three things about your neighborhood?
Cheap, industrial, on the canal.
What's one (typically) nonessential item you can't live without?
A good pair of Italian calfskin loafers for the summer.