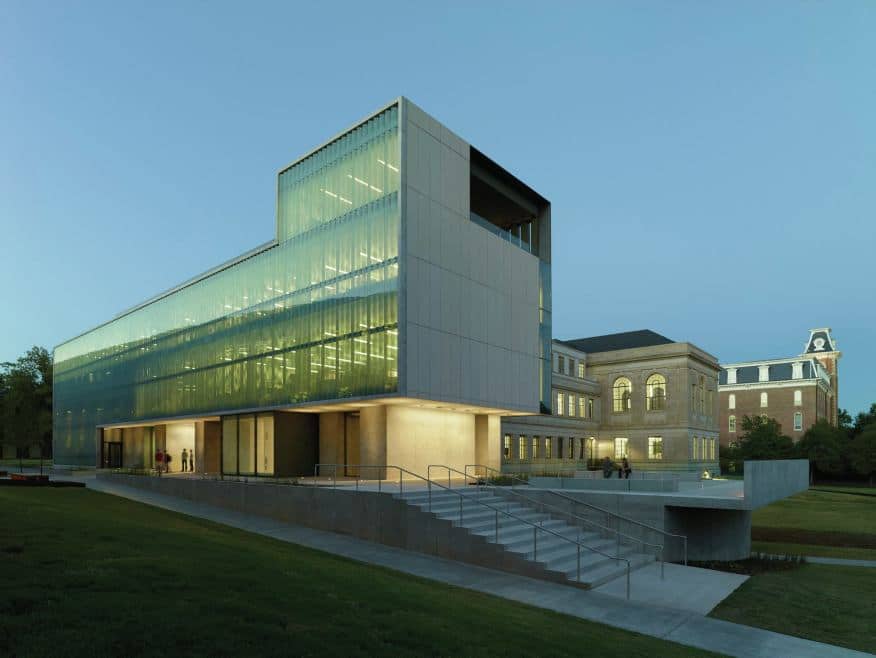 Top of the Class: Award-Winning School Architecture
Earlier in this academically-oriented month, the AIA announced the recipients of its Committee on Architecture for Education awards. This year, the jury selected 12 educational facilities that met the criteria of "furthering the client's mission, goals, and educational program while demonstrating excellence in architectural design." Of that dozen, we've picked our five favorites.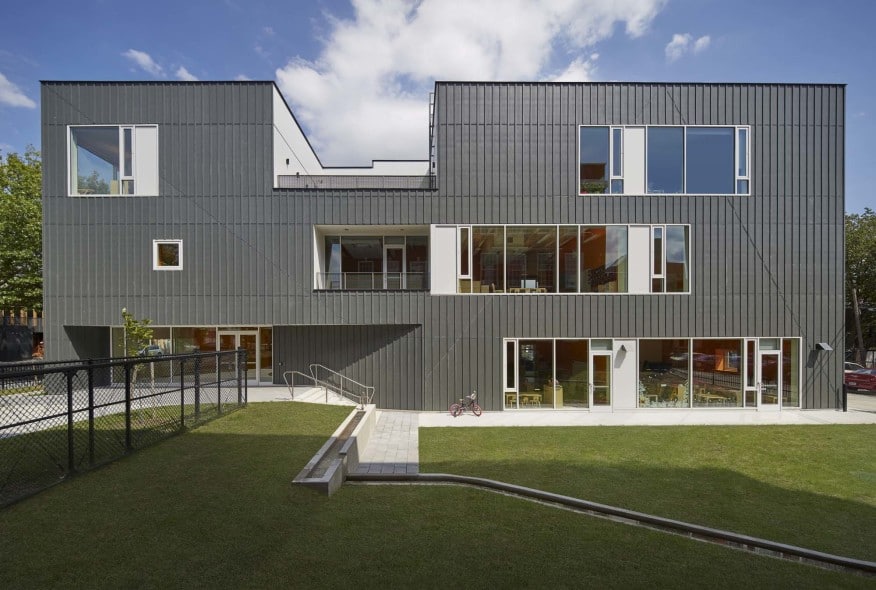 Mundo Verde Bilingual Public Charter School, John F. Cook Campus
Studio Twenty Seven Architecture 
Washington, D.C.
Mundo Verde is a sustainability-focused school that consists of two buildings: the renewed historic school and a new pre-K annex. Within the older building, breakout nooks and cubbies are carved from the generous corridors and abandoned ventilation chases. New windows provide natural light to the building core. The façade of the pre-K annex is designed to be deferential to the historic school. A third floor learning terrace, large windows, and building orientation provide for light-filled classrooms which wrap around the natural landscape of the interior play court.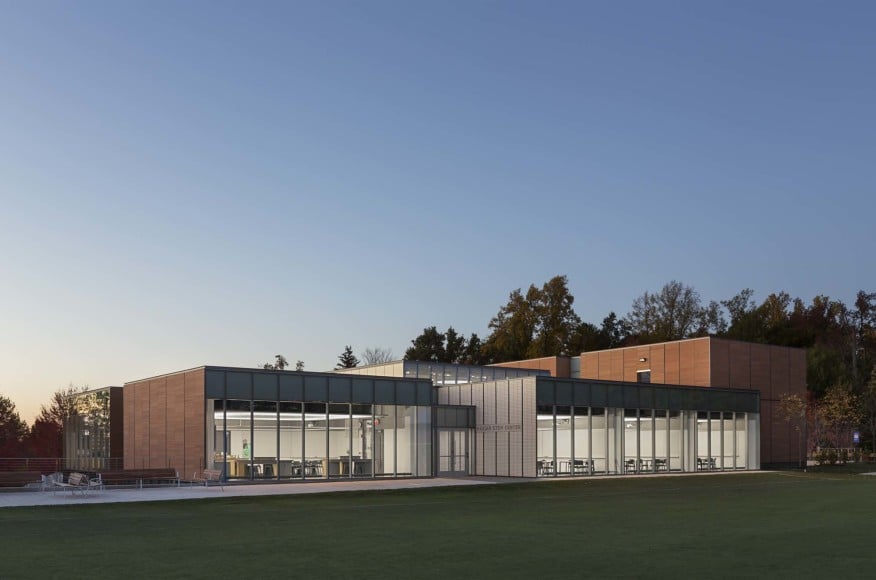 Dwight-Englewood School Hajjar STEM Center
Englewood, New Jersey
The designers of this new building found inspiration in the integrative STEM curriculum as they created an adaptable facility that fosters a cross-disciplinary community. Inside, seven flexible classrooms and eight science labs center around a double-height community area that serves as an "innovation hub" where students are free to explore ideas and projects. Moveable furniture, audio-visual capabilities, and write-on surfaces encourage students to "hack" the space and shape their own learning process.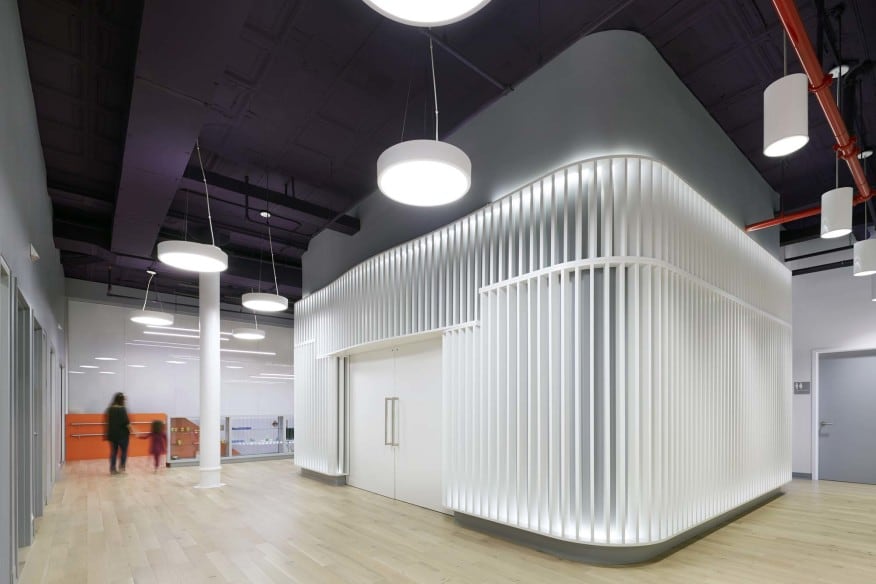 Kennedy Child Study Center
New York, New York
In adapting a 1930s warehouse building, the design team faced a number of  challenges in the 25,000-square-foot space, including an unusually low ceiling and a lack of natural light. In response, a series of large, colorful lighting bays are cut into the otherwise smooth ceiling, creating the perception of greater height and illumination from above. To further relieve the compressed nature of the lower floor, administrative offices are arranged around two open work areas, providing visual access to new windows and allowing daylight to filter deeper into the space.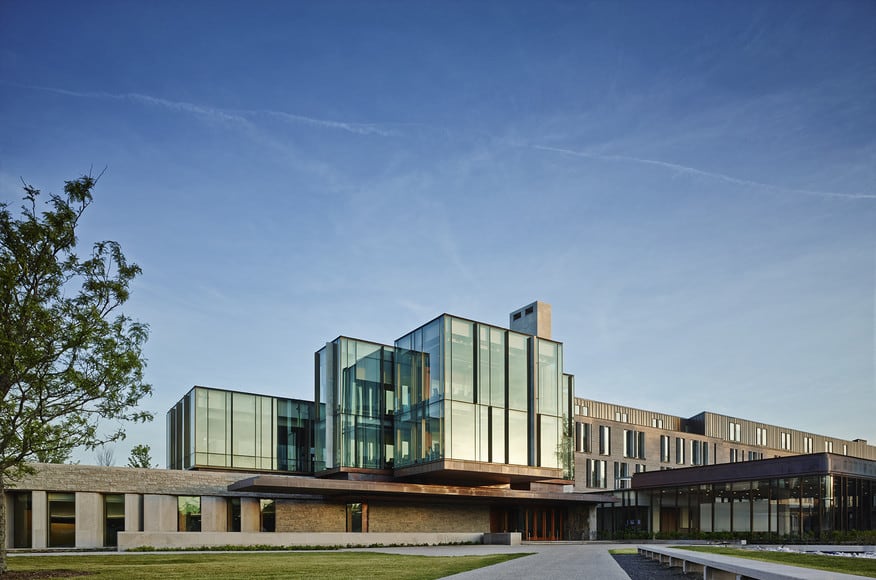 Richard Ivey School of Business, Western University
London, Ontario, Canada
Echoing the architecture of the campus, a towering great hall anchors the entry lobby, with the dining hall, library, and amphitheater extending into the surrounding landscape as distinct pavilions. Designing from the inside out, the architects created spaces that support the school's case-based and team learning pedagogy. The research-based design process involved numerous workshops and a survey of 60 top business schools. The building's materials—stone, concrete, glass, copper, steel, walnut, and Douglas fir—were selected for their elemental and timeless qualities.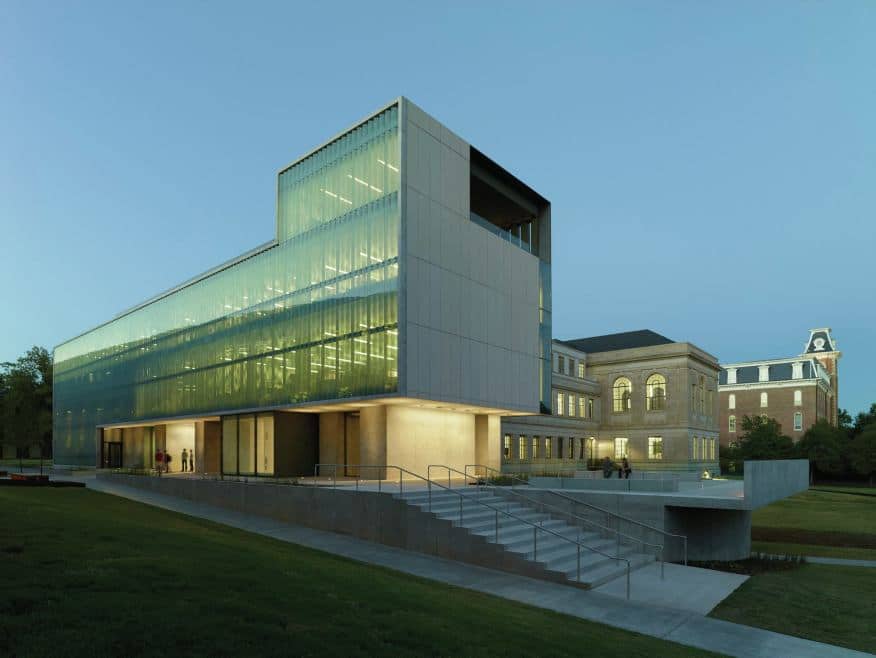 Steven L. Anderson Design Center, University of Arkansas
Marlon Blackwell Architects; associate architect: Polk Stanley Wilcox Architects
Fayetteville, Arkansas
The addition provides 37,000 square feet of new studio, faculty offices, and seminar space as well as a 200-seat auditorium and an exhibition gallery. This project is a hybrid of a historic restoration and a contemporary insertion and expansion. Post-tensioned concrete and Indiana limestone honor the weight and substance of the original structures, while a frit-glass brise soleil and steel curtainwall create a contemporary figure. The overall design establishes a tangible discourse between past and present, while providing state of the art facilities for 21st century architectural and design education.