See all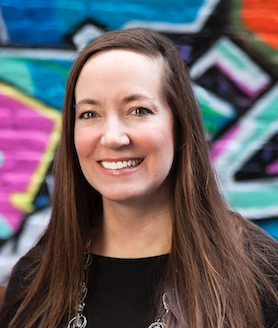 Kristen Kirkpatrick
Account Manager
Kristen Kirkpatrick is a communications leader with strong business and nonprofit acumen, and proven record of success in media and public relations.
With particular expertise in social media, speechwriting, branding, and events management, she brings a full complement of communication skills to the Hausman team.
As a member of the American Red Cross National Rapid Response Team, Kristen worked to manage the Red Cross' relationships with international, national, and local press during high-profile disasters, including Hurricane Katrina and the September 11 terrorist attacks, where she headed on-on-the-ground media relations efforts in New Orleans and New York City.
As chair of the Press Club of Toledo's Touchstone Awards, Kristen returned the event to prominence and profitability inside of a year by leveraging her public relations experience to attract sponsors, quality entries, and national-caliber speakers.
The recipient of the 20 Under 40 Leadership Award from the Toledo Business Journal, Kristen earned her bachelor's degree in journalism from Bowling Green State University.