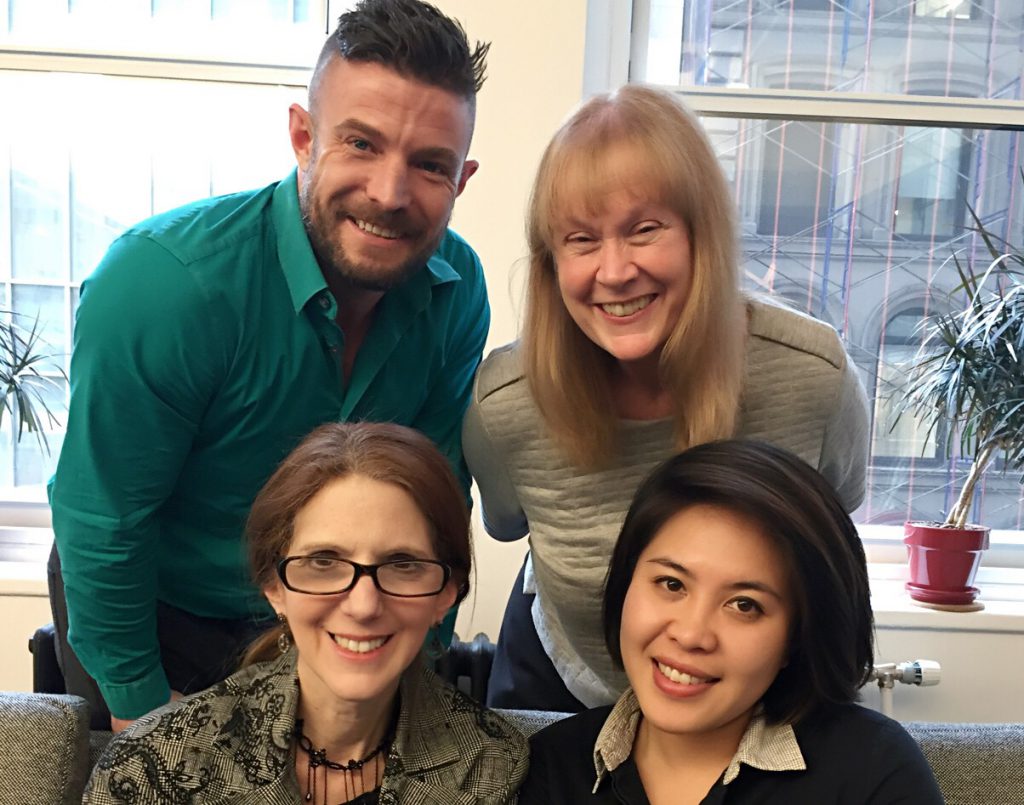 Meet the Experts – Four Professionals with One Mission
Prior to joining Hausman LLC, Terese Nguyen developed and managed integrated PR campaigns for global design firms, architecture and design award programs, hospitality groups, and fashion houses. Holding a bachelor's degree in media and communications and with a strong background in media relations, strategic communications, and writing, Terese brings experience, dynamism, and fresh insight to Hausman Communications.
Iris Dorbian is a former business and arts journalist whose articles have appeared in a wide number of outlets that include The Wall Street Journal, Reuters, Venture Capital Journal, DMNews, Playbill, Backstage, Theatermania, Live Design, Media Industry Newsletter and PR News. From 1999 to 2007, Iris was the editor-in-chief of Stage Directions. She is the author of Great Producers: Visionaries of the American Theater. A New Jersey native, Iris has a master's degree in journalism from Columbia University.
Sean Campbell is an advertising expert with a background in interior design. Growing up in a military family, he has been fortunate to travel the world and experience different languages, cultures, and styles of architecture. Until recently, he has lived alternately in the US and Italy. The office's social media guru, Sean is fluent in Italian and Spanish and has a bachelor's degree in marketing.
Leslie Clagett brings a bachelor's degree in English and a long career in design journalism to her role as Content Manager at Hausman. Most recently Products Editor for The Architect's Newspaper, she has also been Editorial Director/Residential Design Group for Hachette Filipacchi Media and Managing Editor of Arts+Architecture magazine. The author of The New City Home, Leslie has contributed articles to Architectural Record, Sweets News and Products, Interior Design, Elle Décor, The New York Times Magazine, and the San Francisco Chronicle on subjects ranging from building science and materials to evidence-based design in healthcare facilities to Shigeru Ban's first project in North America.