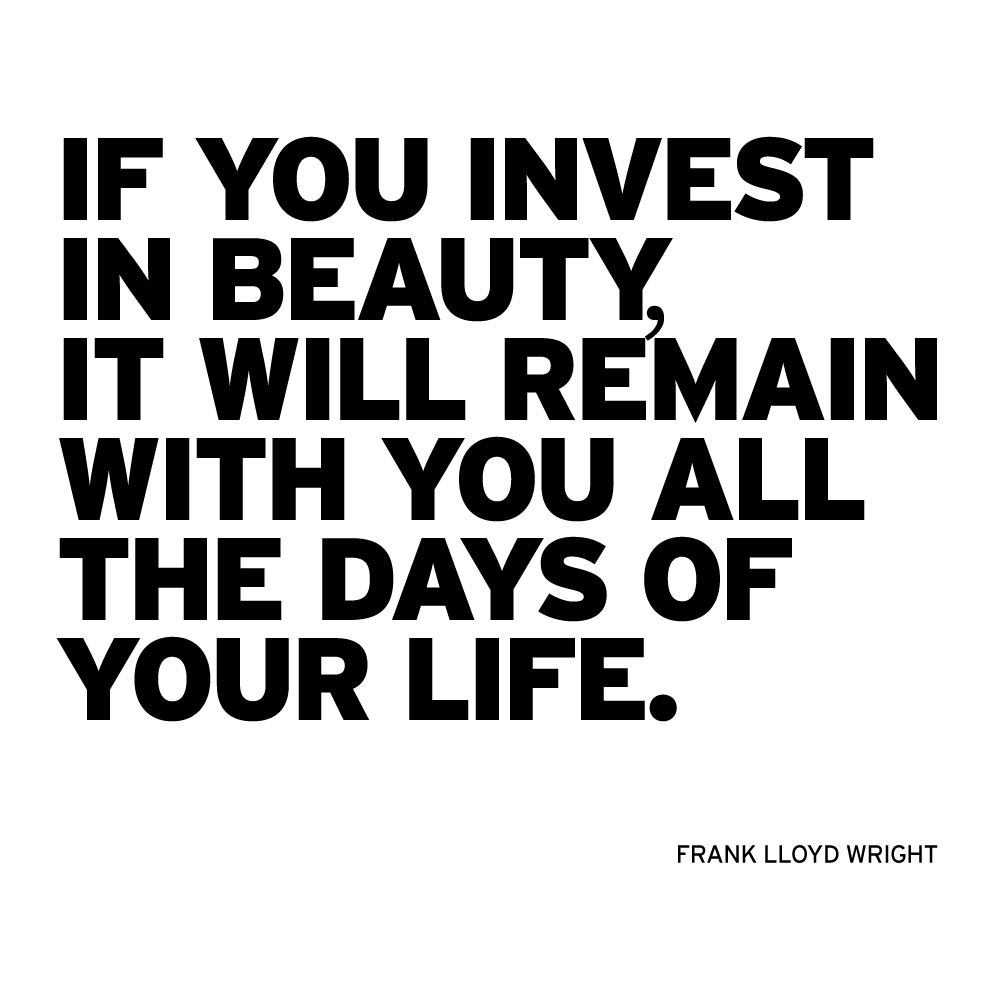 Meaningful Contributions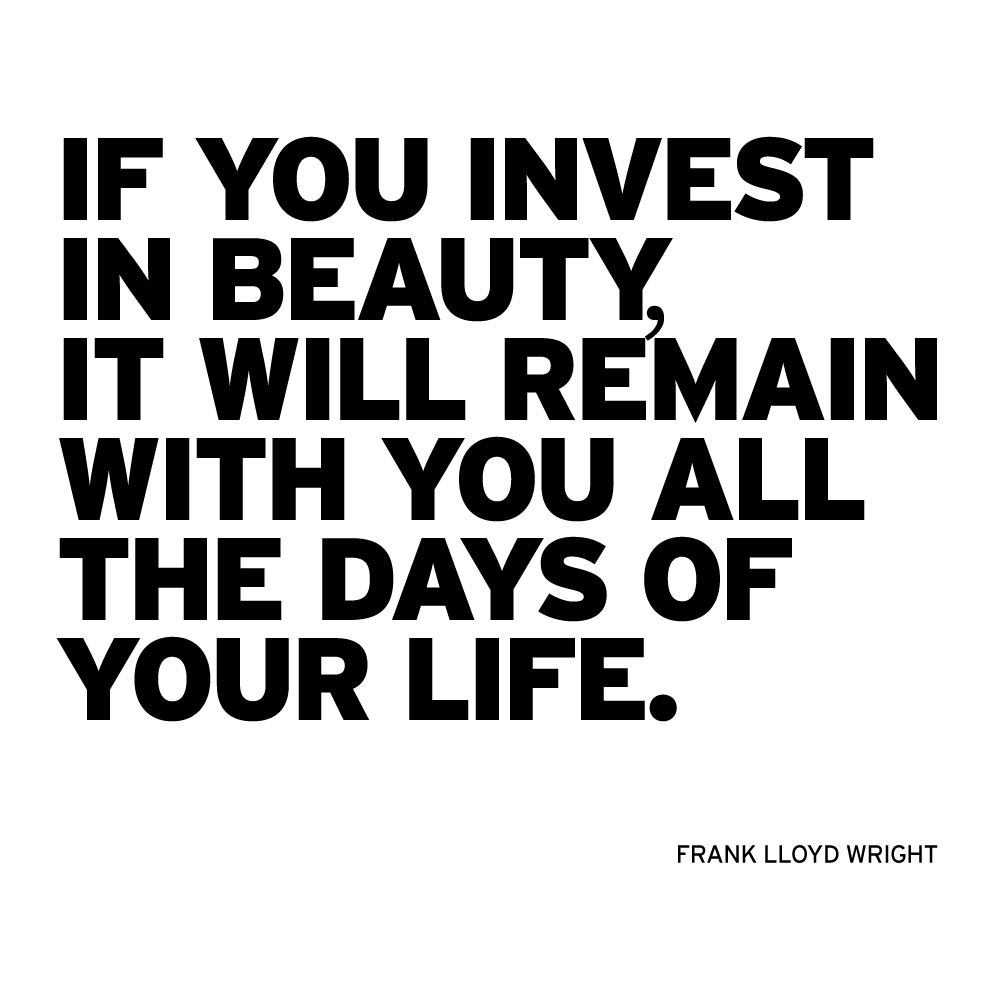 It's April, and thoughts turn to taxes—and charitable giving. While it's too late to reap the benefits of a deduction to eligible organizations in the current filing season, supporting worthy causes throughout 2016 will pay off in both fiscal and feel-good ways. Here, we share a few design-oriented non-profit entities that are deserving of recognition. FLW would approve.
Design Industries Foundation Fighting AIDS (DIFFA) is one of the country's largest supporters of direct care for people living with HIV/AIDS and preventive education for those at risk. Merging care and commerce, supporters of DIFFA come from all fields of fine design and the visual arts, including architecture, fashion design, interior design, photography, and consumer product design.
With fundraising efforts bolstered by strategic partnerships and unique events showcasing innovation and creativity, DIFFA has mobilized the immense resources of the design communities and granted over $41 million to hundreds of AIDS service organizations nationwide.
Founded in 1984, DIFFA grants funds to organizations which fight AIDS by providing preventive education programs targeted to populations at risk of infection, treatment and direct-care services for people living with HIV/AIDS, and public policy initiatives which add resources to private sector efforts.
The International Committee for Documentation and Conservation of Buildings, Sites, and Neighborhoods of the Modern Movement (DOCOMOMO) promotes the study, interpretation and protection of the architecture, landscape and urban design of the Modern Movement. It promotes the exchange of knowledge about this important legacy which extends from the planned city and the iconic monument to the house next door.
Docomomo is an international organization, with chapters in 69 countries. It is an important presence in conservation and in architectural culture, worldwide, working in partnership with other international organizations, national governments, and regional and national associations.
The United States branch is organized in regional chapters and friend organizations throughout the country, from east coast to west coast and from the Gulf of Mexico to Minnesota. Chapters sponsor educational programs and tours, provide technical assistance on the preservation of Modern Movement buildings, conduct research and surveys that support a nationwide register, publish newsletters, and advocate for threatened sites.
The Urban Design Forum comprises leading developers, architects, planners, builders, public officials, scholars, lawyers, and journalists that have demonstrated a commitment to building great cities. Founded in 1979, and headquartered in New York, Fellows of the Forum hail from over fifty cities across the United States and around the world.
The Board of Directors invites a select group of distinguished leaders of urban design, planning and development to participate each year. Candidates are nominated for their significant contributions to the fields of urban design, planning and development; standing among his or her peers; and ability to participate actively in Forum programs.