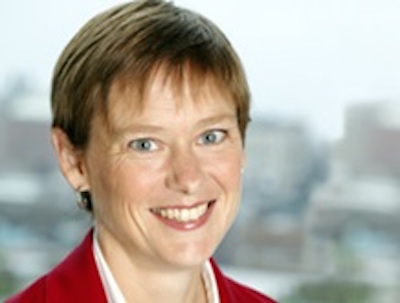 Marching Forward, Part 3
Wrapping up our March coverage of women in the AEC industries, we're featuring Fiona Cousins, a mechanical engineer and Principal with Arup. Here, she writes about the price of leadership in the contemporary workplace.
What is "all" after all?
I've spoken to many people about the notion of "having it all" both to satisfy my own curiosity and in preparation for speaking publicly about the role of women in construction.
I think that there are two things that professional women think of, apart from their jobs, when they think about having it all: First, the conventional expectation that no woman is fulfilled unless she has children of her own, and the consequential mountain of expectations that we all bring to what good motherhood means. This is often linked to expectations on the role of "wife."
Second, there is plenty of research that backs up a nagging suspicion that strong, assertive female leaders are not as well-liked by their colleagues as are strong, assertive male leaders; somehow, there's something unfeminine about the whole enterprise of leading. This is a double-bind: You have to be strong to be a leader, but if you are not well-liked, you will soon find your head bruised by impact with the glass ceiling.
Another frequent answer that gives us a clue about how we manage to "have it all" is that people feel it is possible to have it all, just not all at once.
Much of the corporate and social narrative around this subject suggests that we need to achieve a better work-life balance, as if work is not a part of life. My firm's ethos is pretty clear on this: Work and life are not inseparable, and satisfying work is a part of life, and deserving of the type of attention and care that you put towards the rest of your life. This is often not about the particular job that you hold, but what you think the purpose of your work is.
I would argue that to be a good leader you need to be happy and fulfilled, and the ingredients of such a life will be different for different people. The work-life dichotomy is too simplified. There is a good deal of literature that suggests that achieving balance means paying attention to work, to home, and to some other thing, described in some cases as the "third place." The crux of the argument is that everyone needs somewhere where they don't have to work so hard, where there are no chores, where the stakes are lower, where you are reminded that you are yourself. For me, just one "third place" is nowhere near enough to support creativity and generate joy; I can think of at least four activities that feed my soul.
Whether you choose to view life as a balance between work and life or between work, home, and other activities, it is important to remember that to be good at what you do needs you both to be skilled and to have an assignment that allows you to apply your skill. We come to leadership by making choices, and I believe that we will be most successful—at everything—when our chosen activities support both our personal well-being and our professional lives.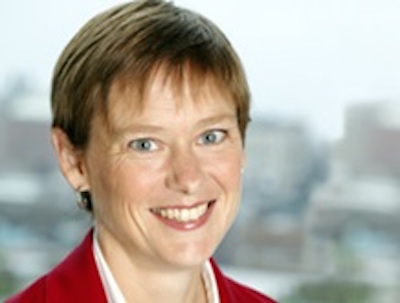 Fiona Cousins is Principal of Arup, the preeminent provider of interdisciplinary engineering, consulting, and design services. A mechanical engineer, she leads the sustainability team in the New York office. She also directs technical investments for Arup's Americas Region and is a member of the Arup Americas Board.