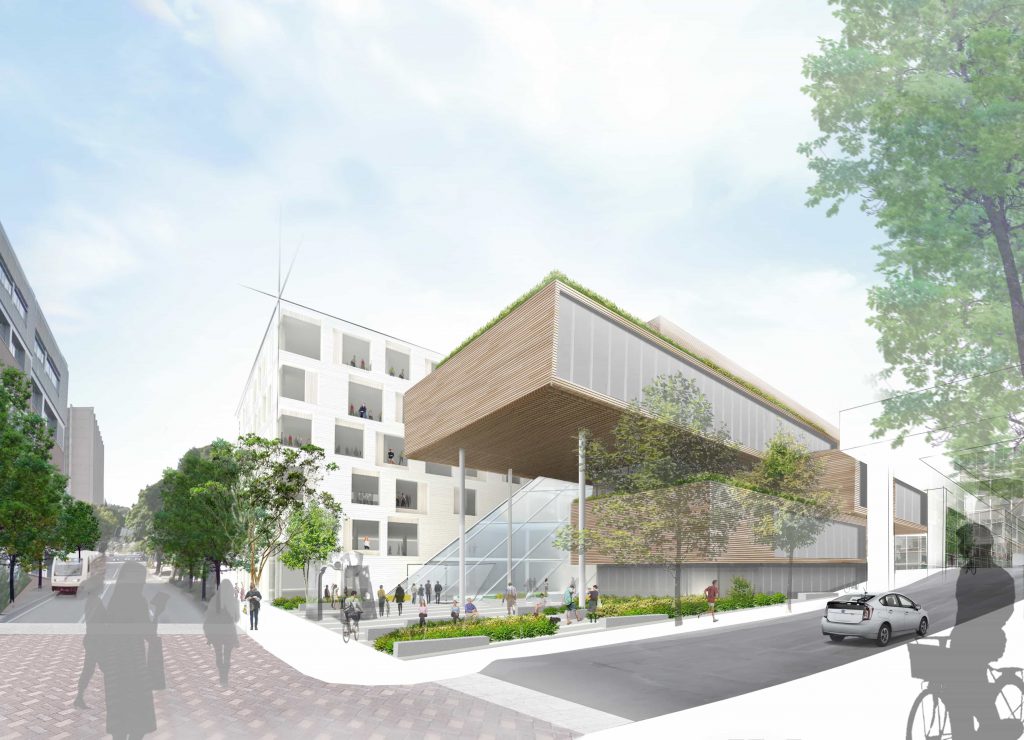 High Marks: Architecture on Campus
Time again for pencils, books, and teachers' dirty looks: School's back in session. Several of Hausman's clients have made recent and future contributions to campuses around the world; here's a look at a few of these projects.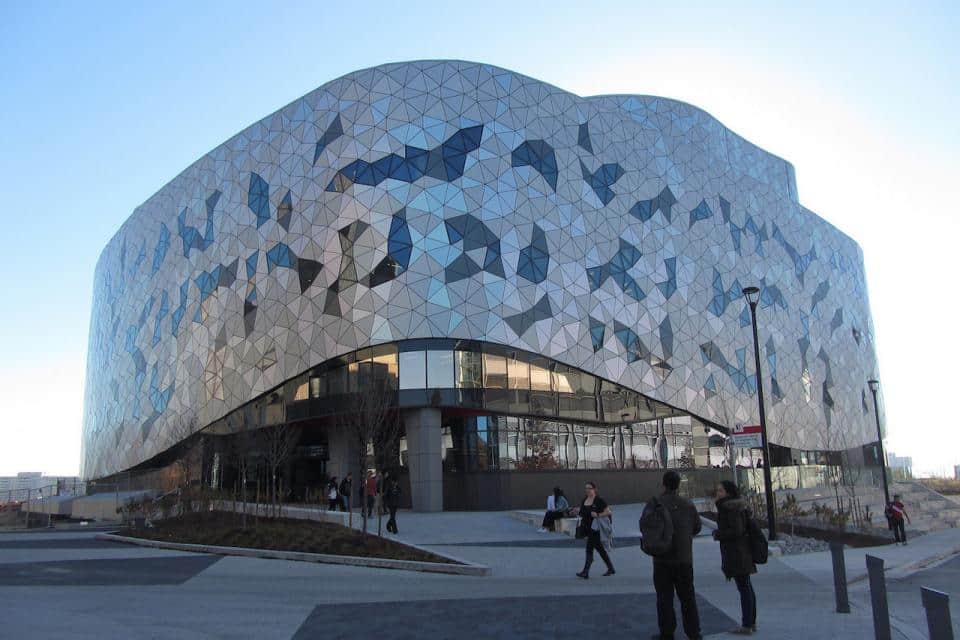 York University, Bergeron Center of Engineering Excellence
Toronto, Canada
Providing structural, mechanical, electrical, and civil engineering services, Arup delivered this project by BIM, streamlining a process that would usually take two weeks to three days. Designed by ZAS Architects, the building is dedicated to creating "renaissance engineers" through a multidisciplinary curriculum and integrating learning with industry and the global engineering community.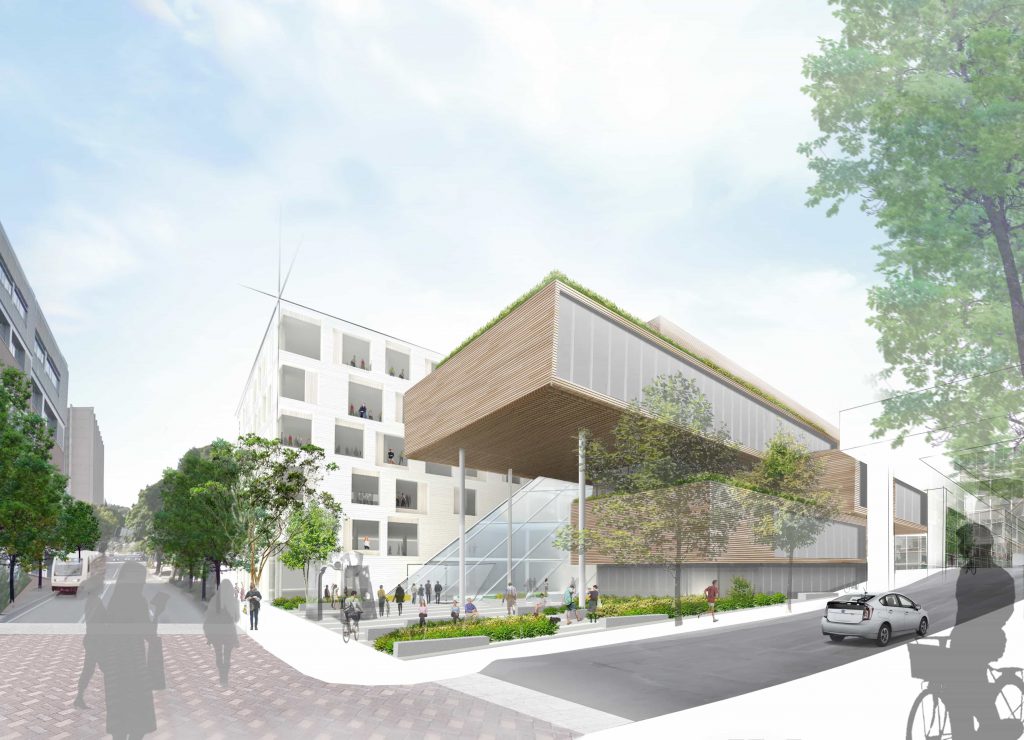 Portland State University, School of Business Administration
Portland, Oregon
Located in close proximity to downtown Portland, this school is positioned to integrate with the city's rich network of public open space and diverse urban uses. Rejecting the single-building construction that dominates the 200′ x 200′ street grid, the design for the 135,000-square-foot structure appears as two distinct buildings sharing a city block. This approach enhances the public realm by providing a more diverse streetscape, reinvigorating existing links, and creating new arteries between the urban center and its related pedestrian paths, transportation routes, and parks.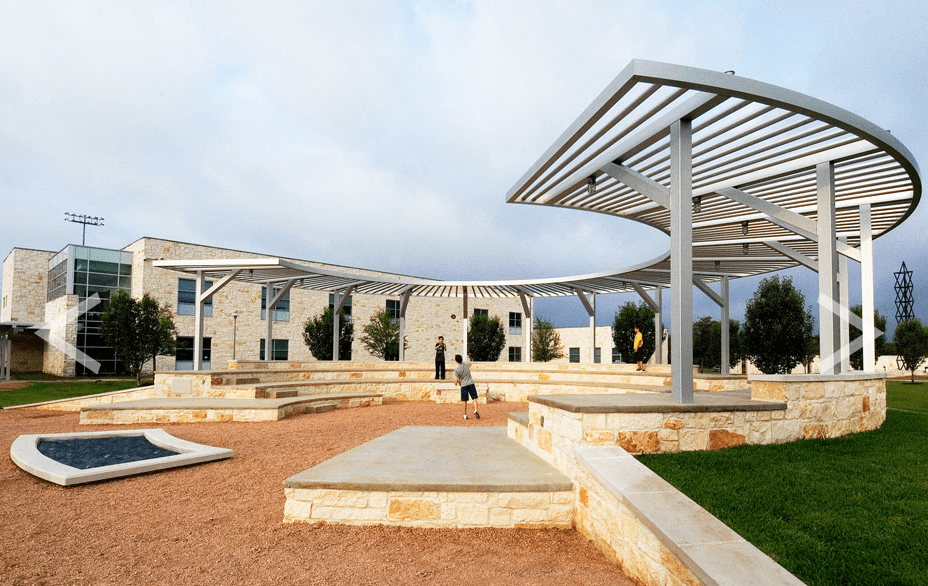 Emery/Weiner School
Houston, Texas
This outdoor pavilion serves both symbolic and physical purposes. Sited at the crossroads between the middle and high school campuses, the pavilion is inspired by the sukkah, a temporary structure that is used in the Jewish Festival of Sukkot. Jewish tradition holds that a sukkah must have at least 2 1/2 sides and be open to the sky. The pavilion is used by the school for the sukkah ritual, but also serves an everyday purpose as a place for students to come together for learning, eating, school performances or casual interactions. The materials are tied to the architecture of the school; a limestone base forms informal seating and aluminum forms the pergola-like armature. Similar to classic Greek amphitheaters, a berm visually grounds the structure on the otherwise flat landscape. Creating this topography also amplifies the pavilion's monumental nature as a central focus, both symbolically and physically, for the campus.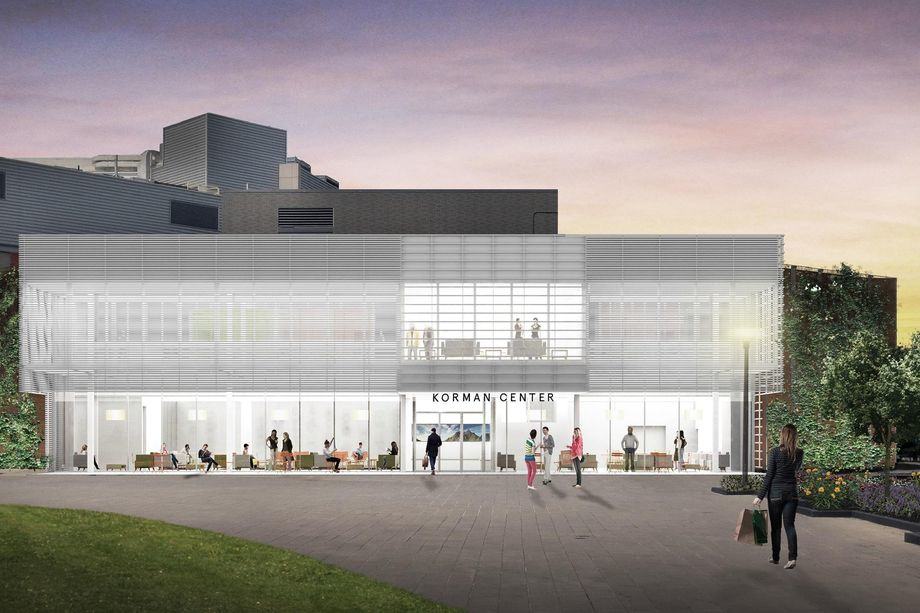 Korman Center, Drexel University
Philadelphia, Pennsylvania

"Our design aspires to give new life to the public face of the Korman Center by projecting openness and transparency and creating dynamic, day-lit interior spaces that connect with an active front porch on the Korman Quad," says Dana Tang, partner at Gluckman Tang Architects. Renovations planned for the 1958 structure call for the addition of a 9,000-square-foot solarium at the entrance that will serve as a two-story lobby and community space. There will be a cantilevered terra-cotta screen that will serve to protect the interiors from solar heat gain. The classrooms will also undergo makeovers.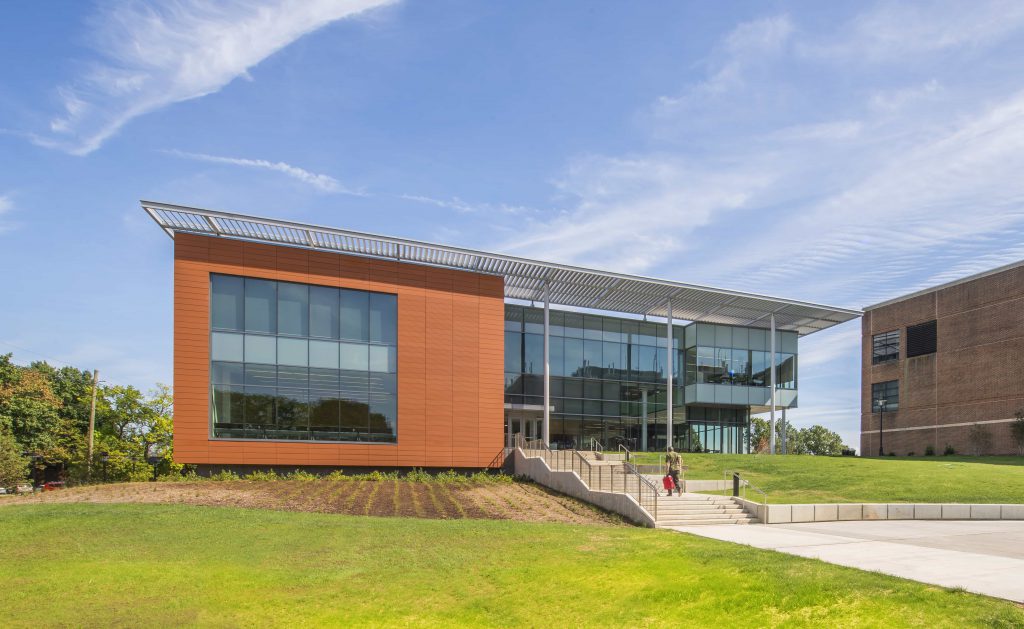 Rutgers University; Institute of Food, Nutrition, and Health
New Brunswick, New Jersey
The three-story, 80,000-sf facility houses 25 principal investigators researching genomics and molecular nutrition. The $34-million project includes 37,198 square feet of research space, 825 square feet of administration area, and 28,263 square feet of community space. The remaining 13,425 square feet are occupied by mechanical systems and circulation areas. Related site improvements include utility extensions and relocations, building support, and service access.