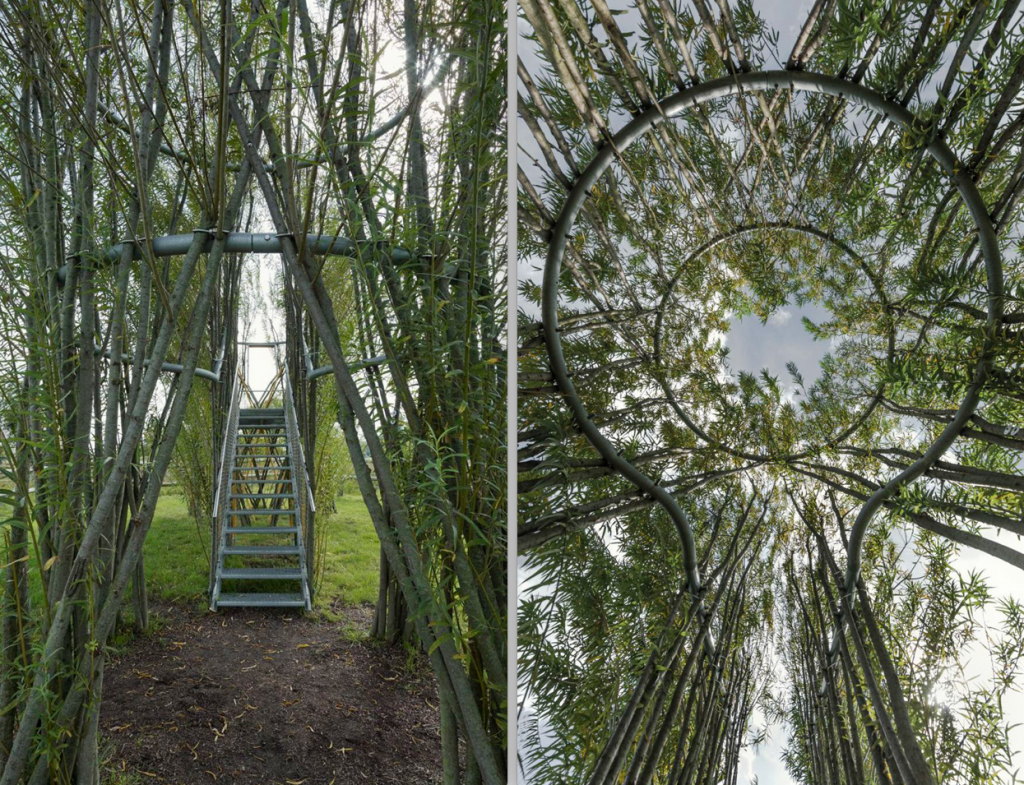 Going for the Green
The showers of April have continued—all too vigorously, for some tastes—into May. While this soggy state of affairs can dampen the human spirit, it's great weather for green architecture. Here's a mix of built and conceptual projects that we find particularly uplifting on rainy spring days.
The Moesgaard Museum by Henning Larsen Architects features a green roof that insulates the interior while shielding objects on display from direct sunlight.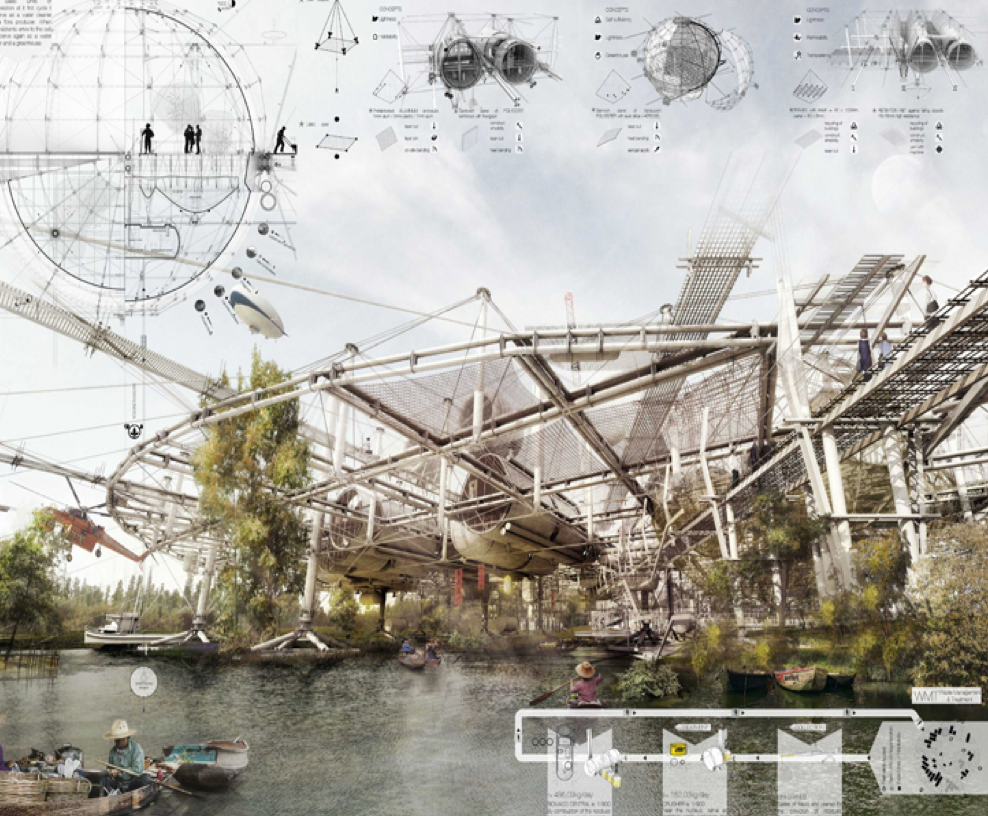 A cell-like construction system is at the heart of the Re-Generator Skyscraper, a proposal by Gabriel Munoz Moreno to revive the wetlands of Hangzhou, China.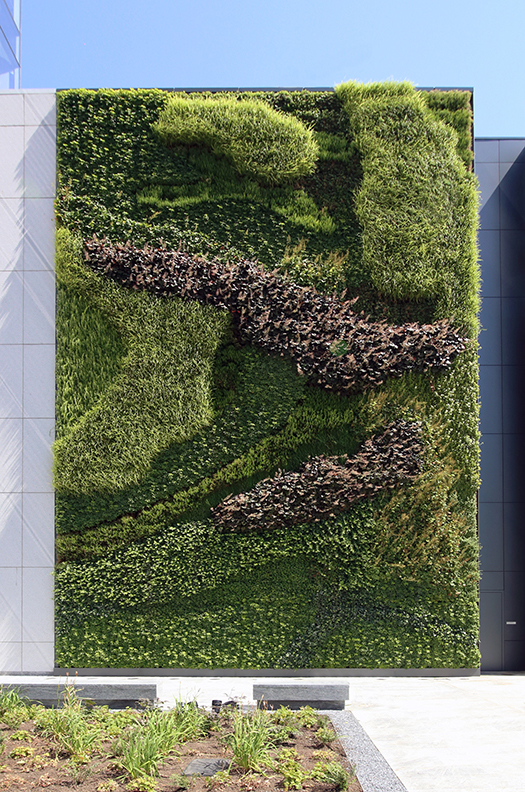 W Architecture and Landscape Architecture created a 32-foot by 55-foot green wall at the Prudential headquarters in Newark, New Jersey.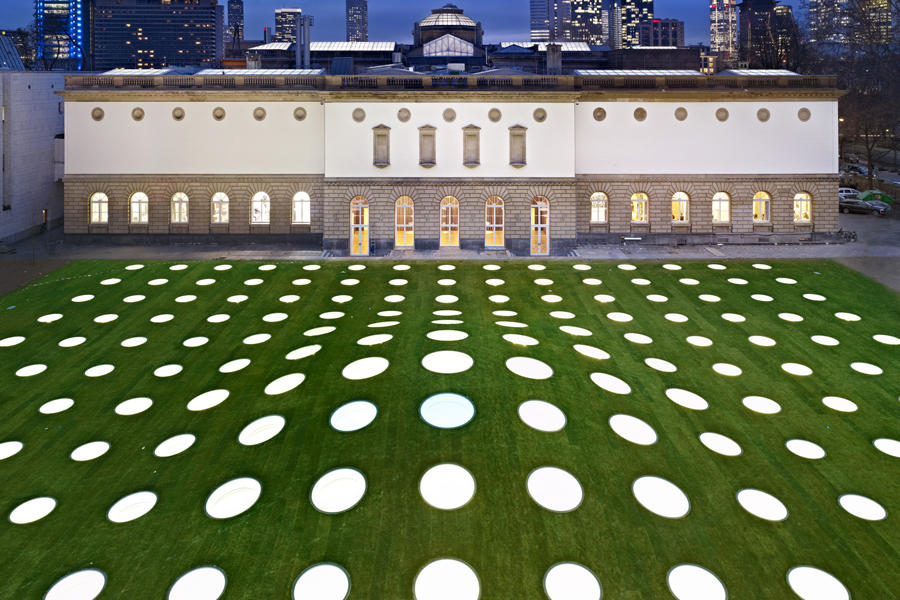 A green grid of circular skylights at the Stadel Museum in Frankfurt, Germany forms the "roof" of the underground expansion of the galleries, designed by Schneider + Schumacher.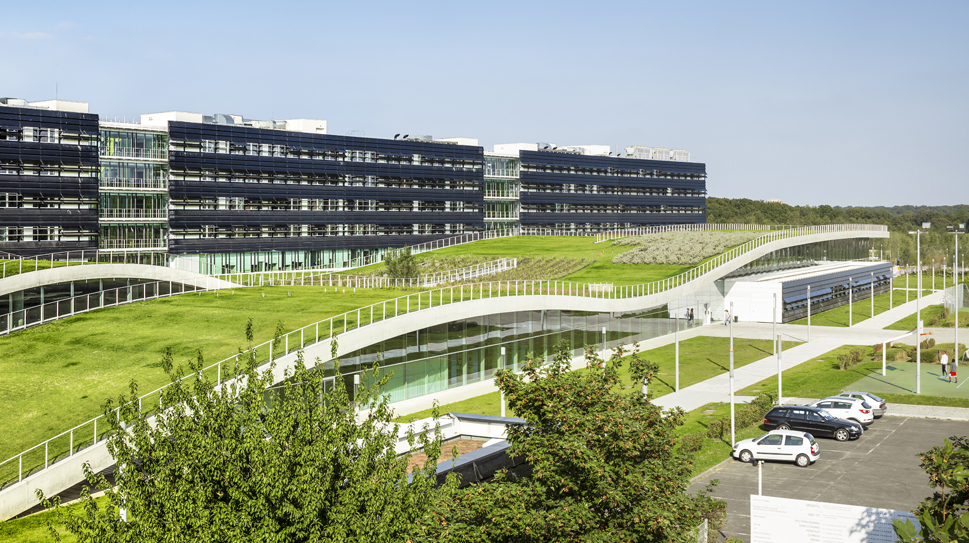 Environmental scientists at Espace Bienvenue enjoy the view of a rooftop garden designed by Jean-Philippe Pargade.
Baubotanik utilizes living plants as the load-bearing systems in small constructions such as pavilions, towers, and walls. For architects accustomed to wielding complete control over a project, the serendipity of working with natural forces could be a bit challenging.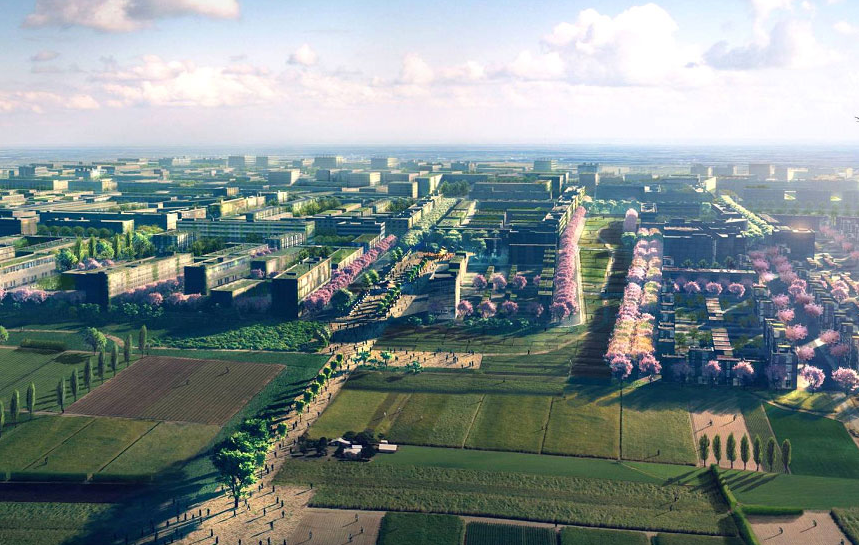 Developed by Arup, a proposal for the eco-city of Wanzhuang, China explores a situating a cluster of villages around a shared town center as a solution for the country's urban-rural gap.
To mark the upcoming 50th anniversary of Expo 67 and Buckminster Fuller's Biosphere, Studio Dror envisions a companion dome, netted with vegetation, on Montreal's St. Helen's Island.