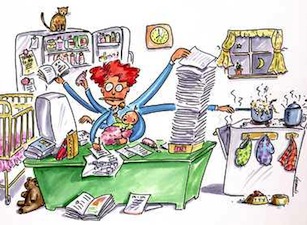 Georgia On Our Minds
Over here at Hausman LLC, we've got Georgia on our minds, as Tami Hausman heads to the 2015 AIA National Convention to be held in Atlanta on May 14-16, 2015. Tami Hausman organized a panel called "A Three-Phase Program to Fast-Track Your Design Business for Profit" with Steve Whitehorn of Whitehorn Financial Group and Lisa Henry of The Greenway Group.
The panel will be a three-way conversation to help architects develop goal-oriented business strategies, communicate effectively about projects to win the next ones, and develop robust networks. All of these things are critically important, in view of the increasingly competitive business landscape, changing demographics, and shifting marketplaces in which we operate today. Tami previously lectured with Steve at AIA Philadelphia's Design on the Delaware conference in 2013, and she is delighted to speak with Lisa for the first time.