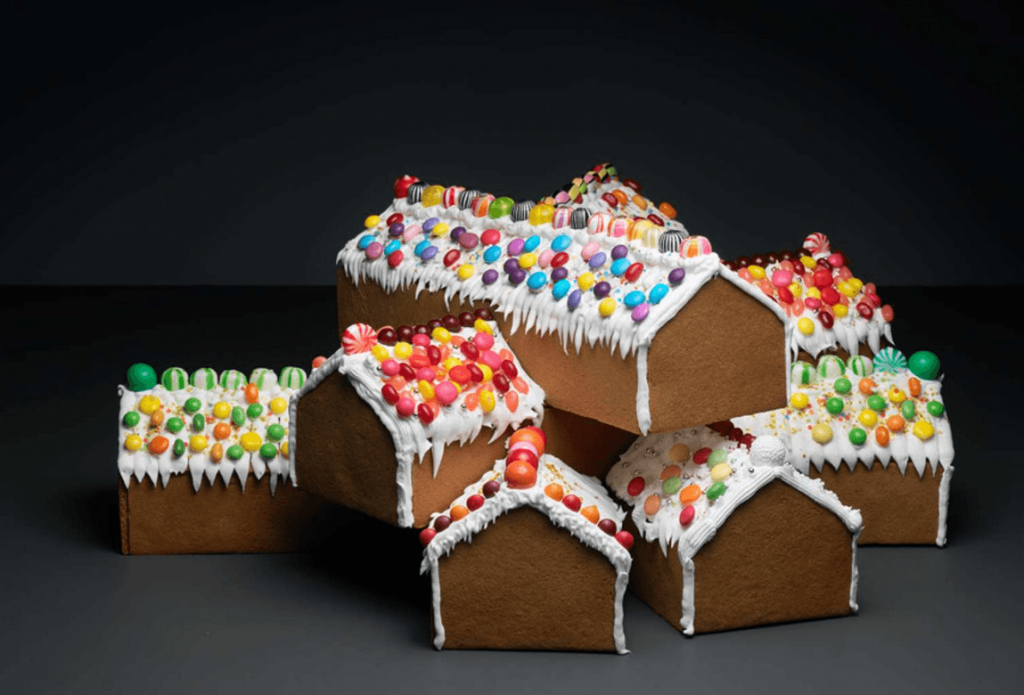 Food for Thought
Happy Thanksgiving! From all of us at Hausman, here's a little levity as we prepare to pull up to the table: From the ridiculous to the slightly-less-than-sublime, enjoy this portfolio of creations that combine two of our favorite things—architecture and food.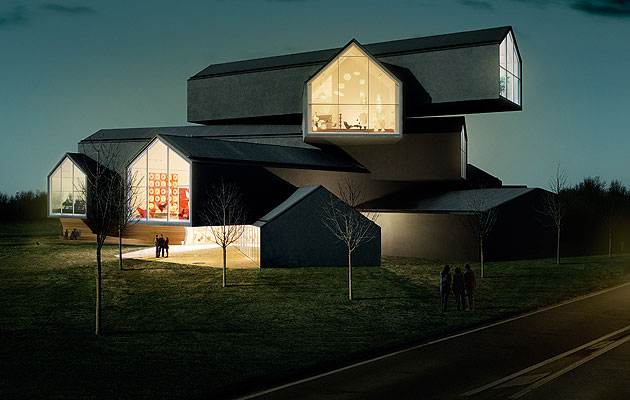 Some years back, Herzog & deMeuron's VitraHaus was rendered in gingerbread for the furniture manufacturer's holiday card. High quality Swiss construction is evident in the icing and cleanly cut elevations.
Castle Drogo was built in 1930 to a design by Edwin Lutyens. Bompas & Parr, a London-based studio dedicated to flavor-based experience design, architectural installations, and contemporary food, scanned and digitized the stately building, then cast it in Jello.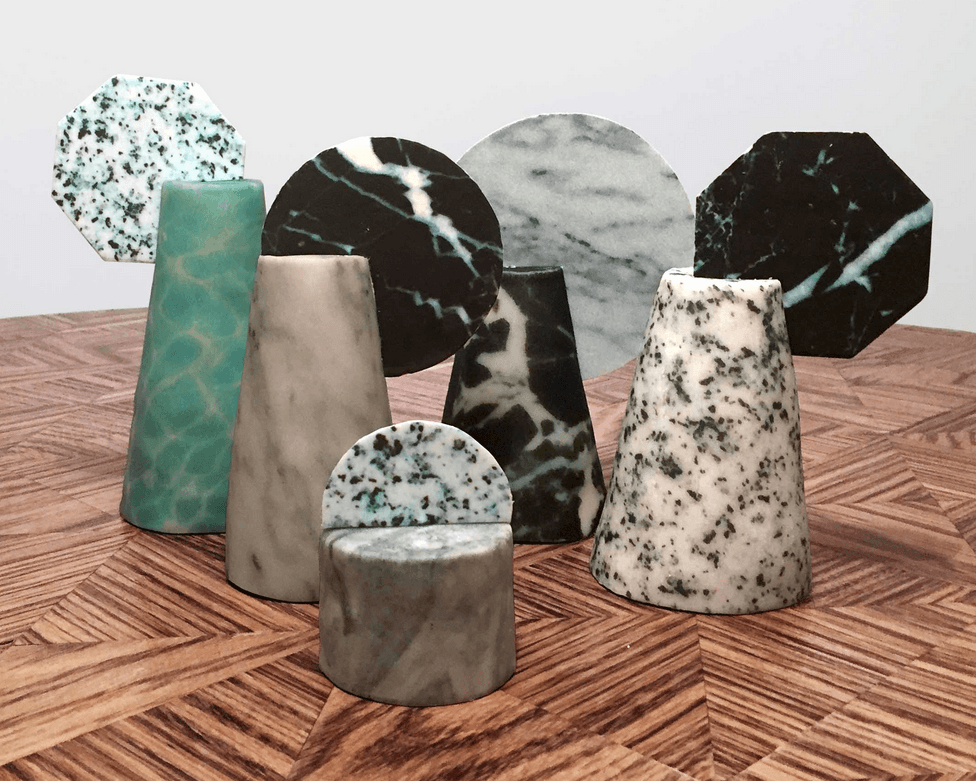 Designer Kia Utzon-Frank has created a cluster of conical cakes that could pass for stone sculptures. The treats are wrapped in fondant that's been printed with a marble pattern.
Artist William Lamson was commissioned by Storm King Art Center to make Solarium. Each of the 162 panels is made of melted sugar that is sealed between two panes of glass. The space functions as both an experimental greenhouse, sheltering three species of miniature citrus trees, and a meditative environment.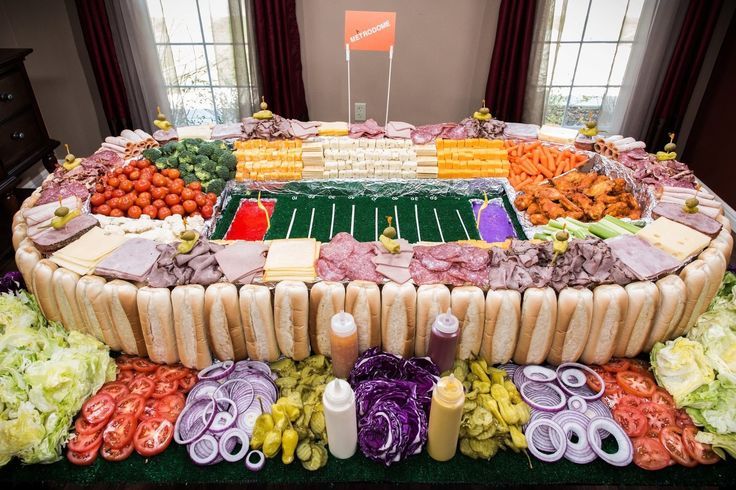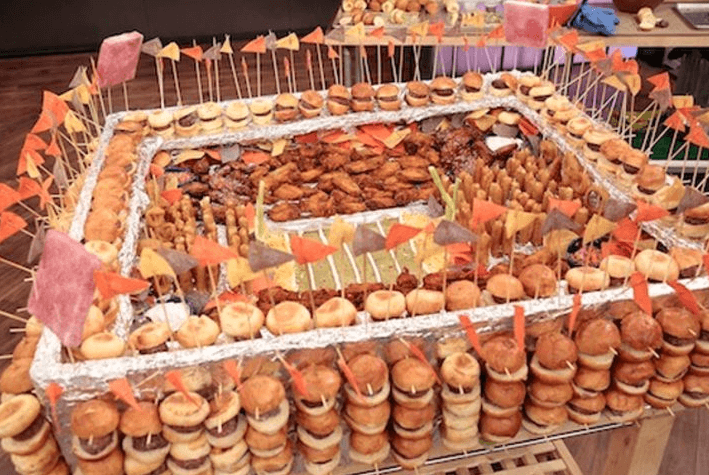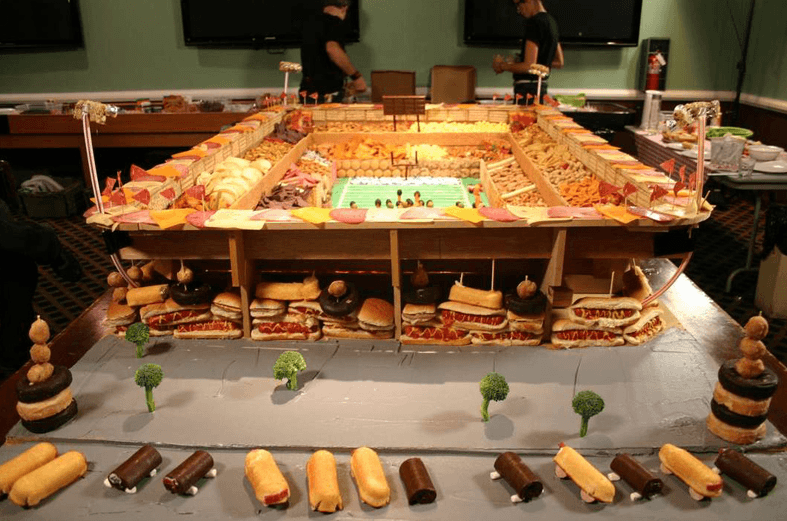 The holiday weekend is a binge-fest for football fans, with a multitude of games scheduled. The framing for these snack-stadia often incorporates cardboard magazine file boxes (for the banked grandstands) and sheet pans underpinning the field, while aluminum foil is the moisture barrier of choice. Guacamole is a near universal pick for the turf, although in a burst of verisimilitude, some 'designers' opt to use green salad for this element.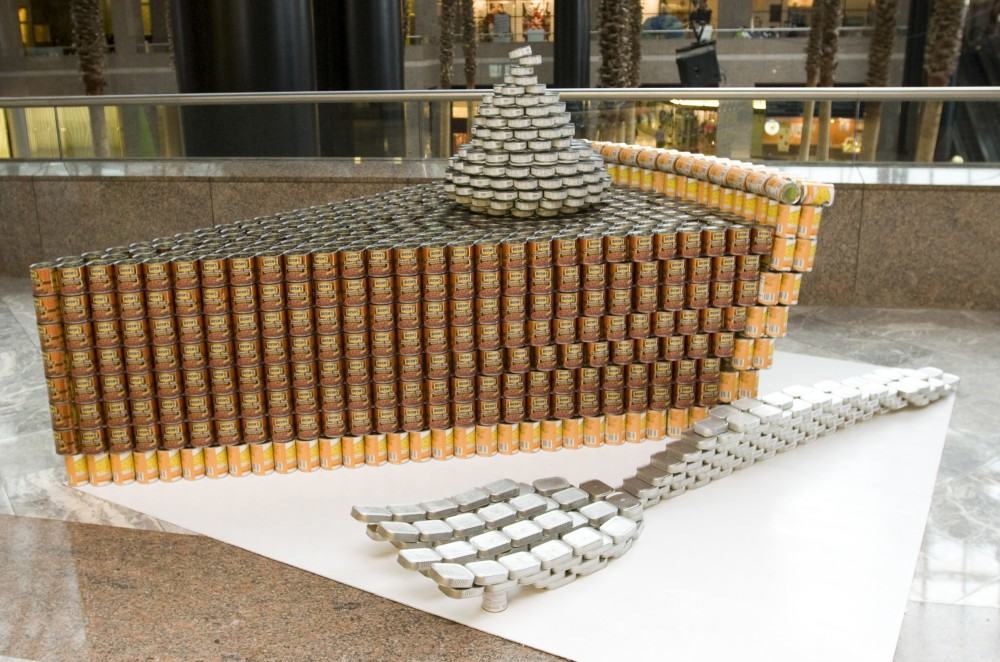 Started by a group of New York architects and engineers in 1992, Canstruction is a nation-wide food drive with a twist. Designers are invited to create sculpture/structures made out of full cans of food; after a public exhibition, the food is donated to community organizations for distribution. On average, each work of art comprises more than 2,000 cans.
Should you want to tackle such curious projects yourself, we've unearthed a few books that might come in handy: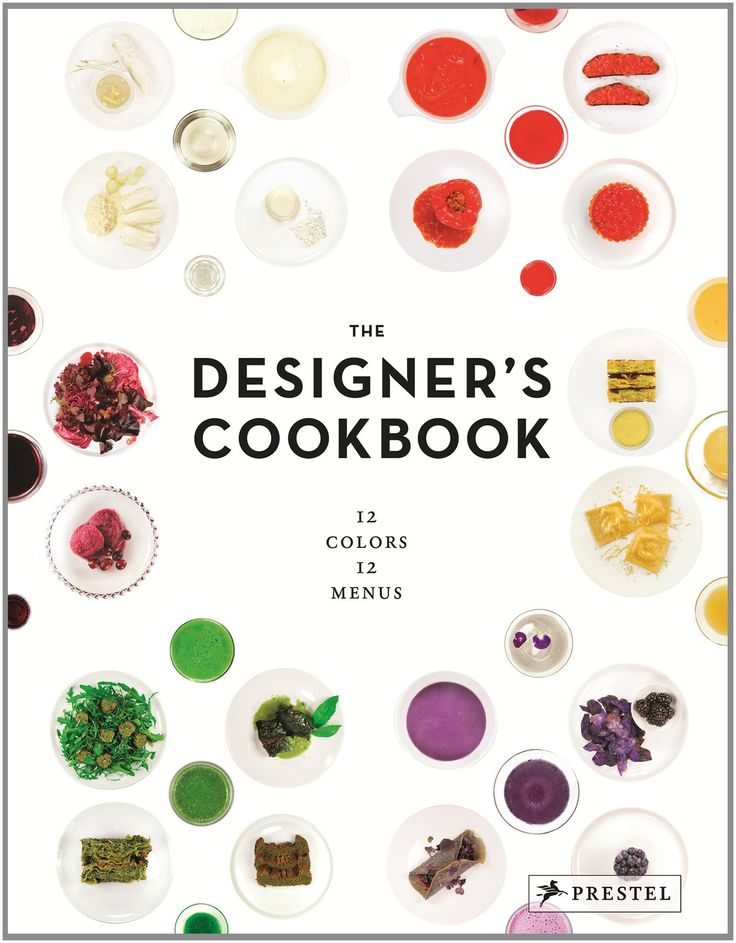 The Designer's Cookbook · 12 Colors, 12 Menus
Divided into twelve color-based chapters, the recipes range from saffron lemon ravioli to melon soup to blueberry tartlets, all arranged in four-course meals of two starters, one main course, one dessert, and three drinks.
With apologies to Rem, this manual for custom-built ice cream sandwiches—with names like Mies Vanilla Rohe, Norman Bananas Foster, and Frank Berry—is written by the team behind the successful fleet of food trucks that roam the streets of New York, LA, and Dallas.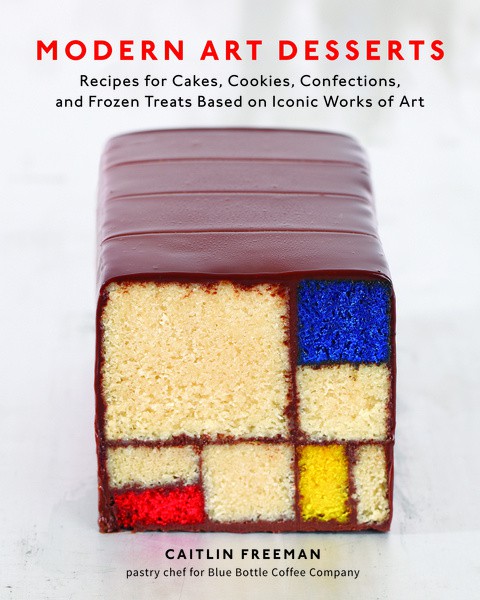 Bakers who are bored by bundts may welcome by the step-by-step instructions on creating desserts inspired by works by Warhol, Kahlo, Mondrian, Lichtenstein, and more.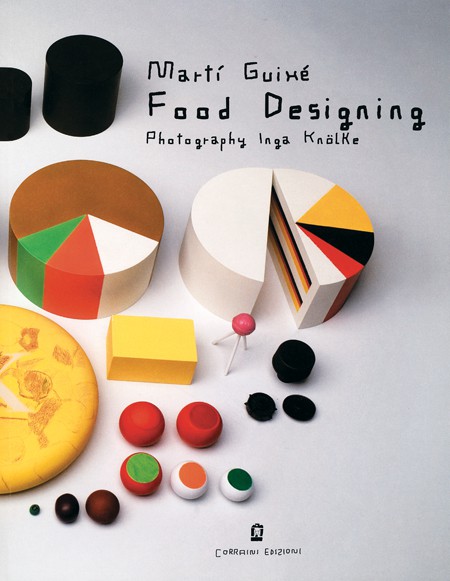 Marti Guixe is a food designer based in Barcelona. The author of several books, he views food as an edible designed product, an object that negates any reference to cooking, tradition and gastronomy.