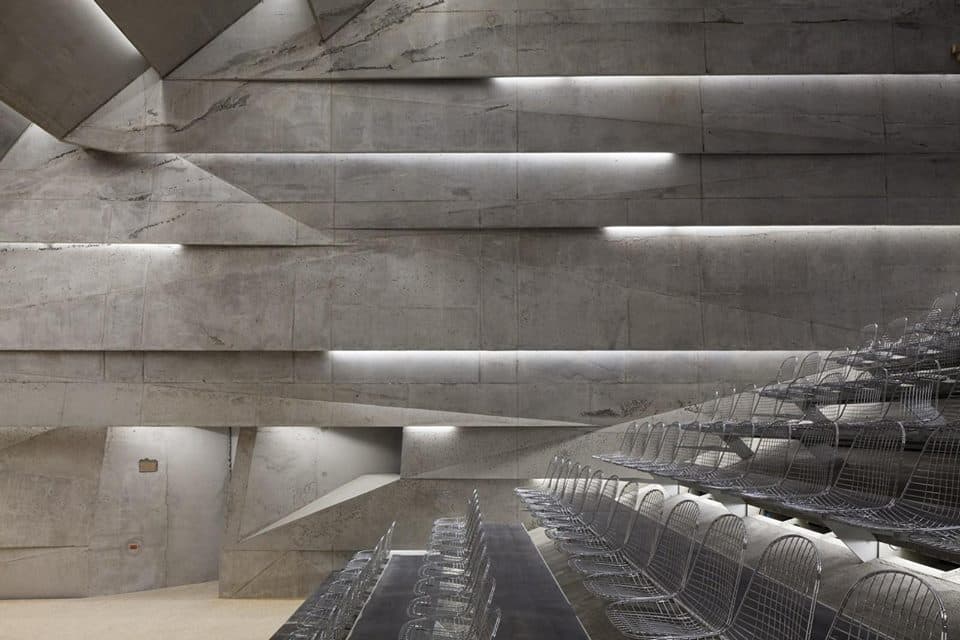 Feed Your Mind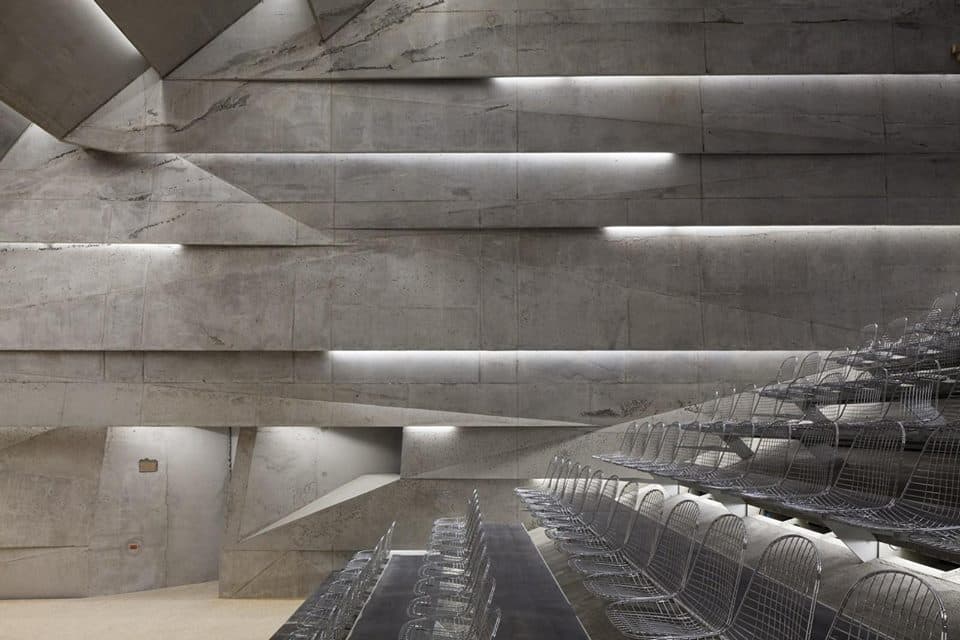 You're never too old or too wise to learn. For the time-pressed architectural professional, attending lectures and panels discussions are excellent ways to explore current and classic topics of interest. Here's our picks for some of the best design-oriented presentations at schools and cultural institutions for the next few weeks.
9.13.16
421 7 St NW
Washington, DC 20004
6:30
Join AIA|DC's Committee on Architecture for Education (CAE) for networking, light refreshments, and Pecha Kucha-style presentations at the "Back to School" Fall Social. This event will showcase current work related to the design of learning environments by firms in the DC metropolitan region. Presentations will highlight emerging trends and new design work, including designs still on the boards, completed within the last year, or under construction. Presenting firms include: cox graae & spack, Little, Marshall Moya, Perkins Eastman DC, Quinn, Evans Architects, Shinberg Levinas, Stantec, Studio 27.
9.14.16
960 E 3 Street
Los Angeles
7:00
"Architecture in the Age of Digital Media" aims to address the speculative directions for architecture in relation to contemporary digital culture. As information becomes increasingly mobile, instantaneous, and pervasive, we take look at the current impact of digital media and the roles online publications and social media will play in the future of architecture and design. Among the panelists joining moderator Bruno Juricic: Birgit Lohmann, CEO/Editor in Chief, designboom; Devin Gharakhanian, Creative Director, SuperArchitects; Amelia Taylor-Hochberg, Managing Editor and Podcast Co-Producer, Archinect; Lucy Redoglia, digital marketing and social media, LACMA; Benjamin Bratton, SCI-Arc Visiting Faculty/Cultural Studies and author of The Stack.
9.14.16
222 W Merchandise Mart Plaza, Suite 100
Chicago
10:00
Chicago Design Summit
"The Iconic House" returns as a session at the Chicago Design Summit. Julie Hacker, FAIA, moderates a panel of four residential architects who will discuss a house from the past that has most influenced their architectural thinking as they present images of their own built work. Representatives from Robbins Architecture, Booth Hansen, Wheeler Kearns Architects, and Melichar Architects will participate.
9.14.16
Cornell School of Architecture
943 University Avenue
Ithaca, New York
5:15
Gisue Hariri: Architecture, Nature, and Cultural Identity
For Hariri+Hariri Architects, design is a holistic, boundary-less enterprise ranging from master planning and architecture to interior design, furniture, lighting, product design, and jewelry.
9.14.16
18 West 86 Street
New York City
6:00
Docomomo: Gallery Tour of Artek and the Aaltos: Creating a Modern World
Join DOCOMOMO New York/Tri-State for a special gallery tour of Artek and the Aaltos: Creating a Modern World, led by its co-curator, Bard Graduate Center Gallery Director Nina Stritzler-Levine. Artek, whose name is a combination of "art" and "technology," is a pioneering Modern design firm established in Finland in 1935 by Alvar and Aino Aalto, Maire Gullichsen, and Nils Gustav Hahl—a group that shared a progressive vision of the arts and a commitment to enhancing the cultural and social ideals of Modernism throughout the world. Now in its 80th year, the company is being featured in its first US exhibition. Running through September 25, the show considers the Aaltos' shared practice through the lens of this groundbreaking company, whose under-recognized and multifaceted mission far exceeded its manufacturing of bentwood furniture designed by Alvar Aalto, for which the firm is best known. This exhibition offers for the first time a specific analysis of Artek's distinct international role as a disseminator of modernism in art, architecture, interiors, furniture, and other products.
9.19.16
6100 Main Street
Houston
5:30
Françoise Fromonot, professor at École Nationale Supérieure d'Architecture de Paris-Belleville and Editor of Criticat Journal of Architecture asks—and, we assume, answers—the question "What place is this time?"
9.20.16
77 Massachusetts Avenue
Cambridge, MA
6:00
Morphogensis of Flux Structure
Mutsuro Sasaki, Prof. Dr. Eng., is an emeritus professor at Hosei University in Tokyo, Japan. He is also a founder of Sasaki Structural Consultants since 1980 as well as SAPS / Sasaki and Partners since 2002. Sasaki is an expert of shell structures and a pioneer in the field of computational morphogenesis in structural engineering. His researches focus on the development of design techniques using structural optimizations and form findings based on the mathematical principle of structural mechanics. He has developed the sensitivity analysis method for free-curved shell structures that defines optimum structural solutions within complex design criteria. Recently completed works applying this method includes Meiso-no-Mori Crematorium (2006), Rolex Learning Center (2008), and Teshima Art Museum (2010). His research-based practice extends the analytical works of Antonio Gaudi, Heinz Isler, and Frei Otto into the field of computational designs that has helped shape the contemporary architectural scene in Japan and abroad. Sasaki is a long-term collaborator of Toyo Ito, Sejima and Nishizawa of SANAA, and Arata Isozaki. He has received numerous awards for both theories and practices, including AIJ Prize in 2003 for Sendai Mediateque (2000) and IASS Tuboi Prize for Extended ESO Method in 2004.
9.19-22.16
VERGE 16 Summit Series: Circular Economy
Santa Clara Convention Center
5001 Great American Parkway
Santa Clara, CA
Chris Luebkeman, the Director of Global Foresight, Research + Innovation at Arup facilitates a discussion exploring the requirements of cities and regions in fostering closed-loop systems of commerce, where products and materials can be continually in use.
9.21.16
Harris Hall, Gin D. Wong, FAIA Conference Center
Los Angeles
6:00
New Work: Ma Yansong
Beijing-born architect Ma Yansong is recognized as an important voice in the new generation of architects. As founder and principal of MAD Architects, Ma leads design across various scales. Many of Ma's designs follow his conception of the "Shanshui City", his vision to create a new balance among society, the city and the environment through architecture.
9.22.16
7 East 7 Street, The Great Hall
New York City
7:00
Alejandro Aravena, Elemental: Current Work
Alejandro Aravena founded ELEMENTAL in 2001 in Santiago, Chile with Gonzalo Arteaga, Juan Cerda, Victor Oddó, and Diego Torres. Aravena is a partner and executive director. He is the 2016 Pritzker Prize Laureate and served as the Director of the XV Venice Architecture Biennale. ELEMENTAL focuses on projects of social impact, including housing, public space, infrastructure, and transportation.
9.23.16
AIA NY Center for Architecture
536 LaGuardia Place
New York City
6:30
Cocktails and Conversations Series
Architect Shohei Shigematsu, Partner/Director of OMA New York Architects and Amanda Dameron, Editor-in-Chief, DWELL magazine, discuss current architecture and design issues in an informal setting.
9.23.16
School of Architecture
5000 Forbes Avenue, Miller Gallery
Pittsburgh
5:00
Architecture With and Without Le Corbusier: A Talk with José Oubrerie
An internationally renowned French architect and protege of Le Corbusier, Oubrerie was the project architect for the Saint-Pierre de Firminy Church, seeing the final design through to completion in 2006. Other projects include the French Cultural Center in Syria, the Miller House in Kentucky, and the Chapel of the Mosquitoes in New York.
10.1.16
260 West 23 St
4:00
New York City
Architecture & Design Film Festival
In his new film, "The Architects: A Story of Loss, Memory, and Real Estate," director Tom Jennings follows the international competition to rebuild the site of the World Trade Center after 9/11. Focused on the unrealized design proposal from United Architects, the film sheds light on the importance of this public competition, which delicately considered the site's history, symbolism, and future. United Architects was a collaboration between Greg Lynn of Greg Lynn FORM, Kevin Kennon of Kevin Kennon Architects, Ben van Berkel of UNStudio, Peter Frankfurt of Imaginary Forces, Jesse Reiser & Nanako Umemoto of Reiser + Umemoto Architects, and Alejandro Zaera-Polo & Farshid Moussavi of Foreign Office Architects.
10.5.16
Wurster Hall
Bancroft Way/College Avenue
Berkeley, CA
6:30
Jessica Rosenkrantz & Jesse Louis Rosenberg: Nervous System
Founded in 2007, Nervous System has pioneered the application of new technologies in design, including generative systems, 3D printing, and webGL. Nervous System releases online design applications that enable customers to co-create products in an effort to make design more accessible. These tools allow for endless design variation and customization. Nervous System's designs have been featured in a wide range of publications, including WIRED, The New York Times, The Guardian, Metropolis, and Forbes.
10.15.16
Harvard Graduate School of Design
Gund Hall
42-48 Quincy Street
Cambridge, MA
6:30
Heliomorphism
New forms of urban order through solar orientation are suggested by recent projects by leading architects and urbanists, correlating the shape of the city to a complex and contradictory economy of solar performance. At this talk, Thom Mayne (Morphosis) and Jeanne Gang (Studio Gang) will present work from their respective practices and discuss their relationship to the ideas of architect Ralph Knowles, the pioneering theorist of the "solar envelope."