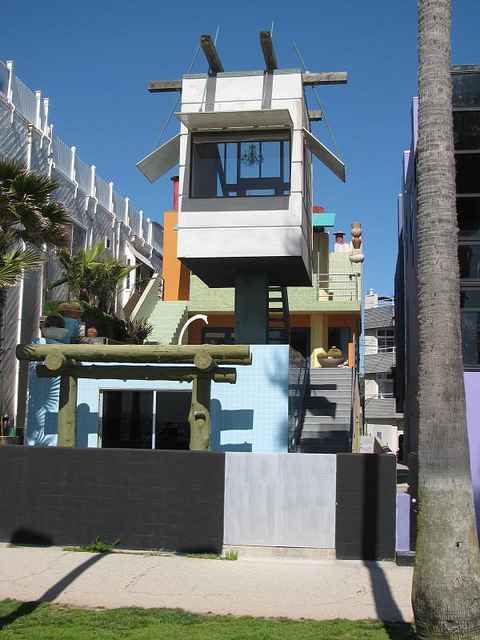 Away From It All
July is the month when vacation season starts in earnest. Temperatures climb, work weeks shorten (if you're lucky), and the beach beckons. We've rounded up some architecturally auspicious summer homes by the shore (perhaps you'll recognize a few of them) where we'd be very happy to while away a few days.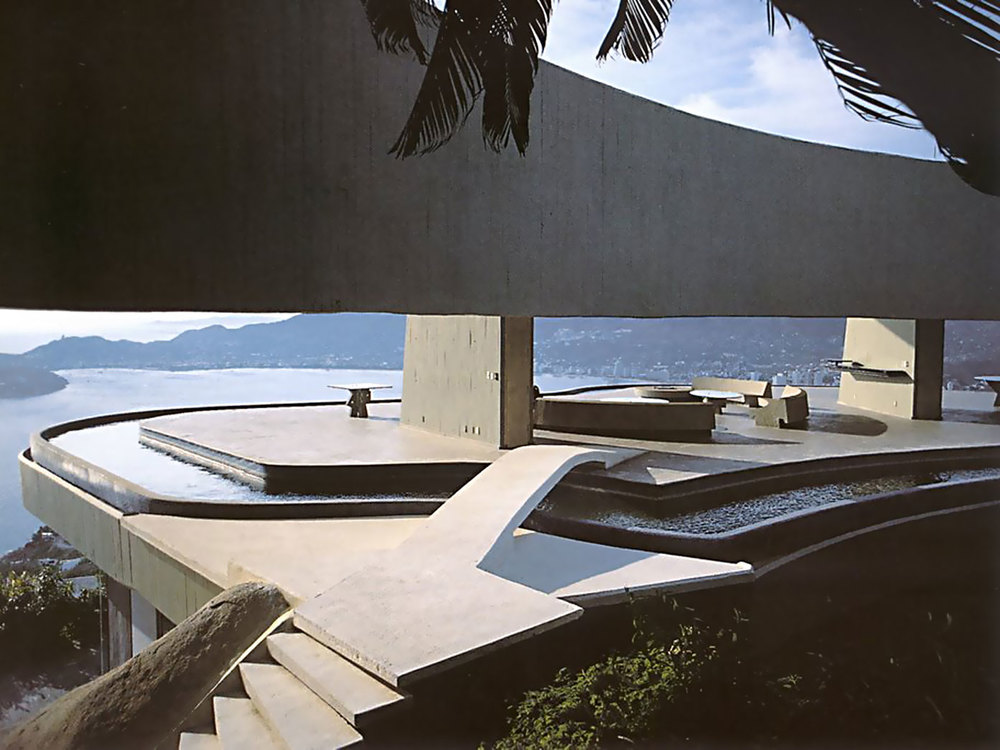 Designed by John Lautner in 1970, the Arango House still has an avant-garde appeal. Overlooking Acapulco Bay, its solid, swooping forms handily defy easy categorization.
A vivid bit of vernacular design, the photogenic "beach boxes" of Australia's Brighton Beach are an architectural inheritance of sorts, passed from one generation to the next. When one of these colorful cabanas does come on the market, the asking price—around $200,000 AUD—belies its size.
An instant icon when it was built on Cape Cod in 1968, the Cooper House by Gwathmey-Siegel featured a peace-keeping program: the childrens' bedrooms were separated from the parents' master suite.
Clever photography and superlative engineering imbue this home, the Pole House Fairhaven by f2 Architecture, with the illusion of floating over the Australian coast.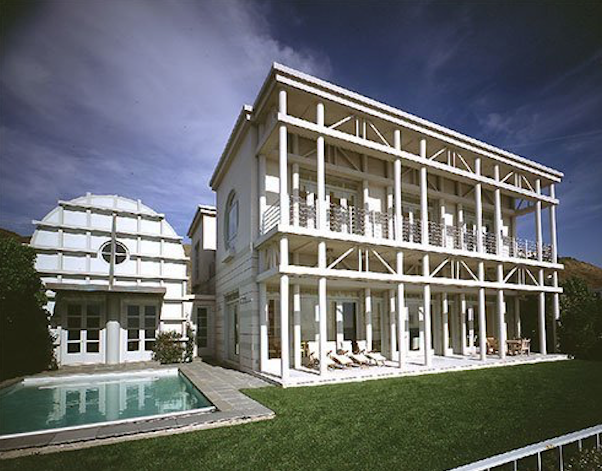 Post-modernism is having something of a moment, now, so we're including this Malibu beach house by Michael Graves on our list of seaside retreats.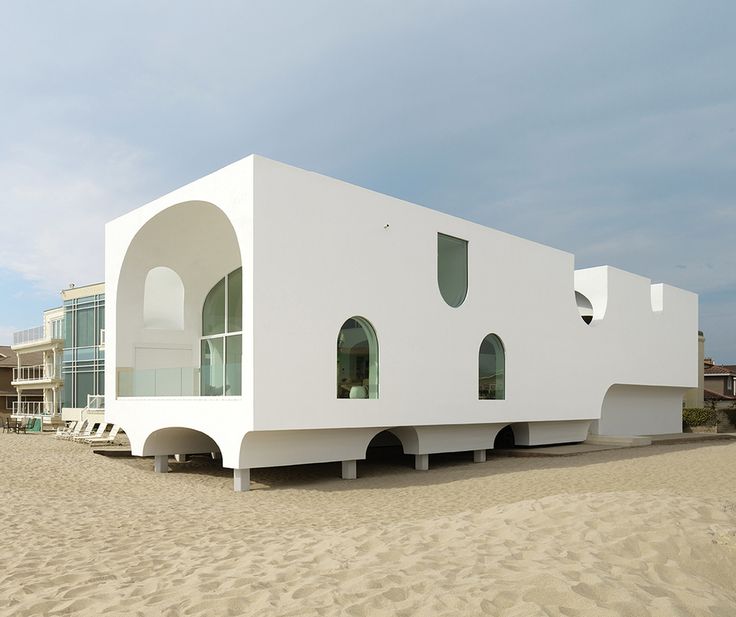 North of LA in Oxnard, the Vault House overlooks the Pacific. Architects Johnston Marklee designed the geometric exploration in 2013.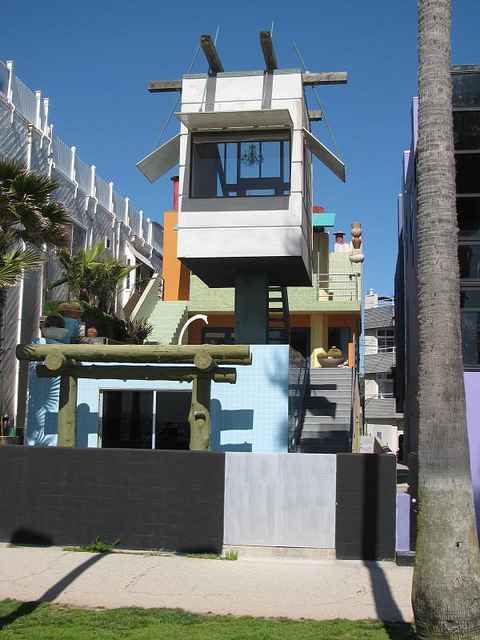 Frank Gehry's Norton House has been a landmark on the Venice, California boardwalk since 1984. The "lifeguard tower" structure, inspired by the homeowner's erstwhile summer job, is used as a writer's studio.
Moorish meets Moderne in this spirited stylistic hybrid. In Alys Beach, not far from the epicenter of New Urbanism, Seaside, Florida, it's designed by Jeffrey Dungan Architects.
Reaching out over the waters of Canada, the Two Hulls House illustrates MacKay-Lyons-Sweetapple Architects' continuing interest in pared-down forms set in a primordial landscape.
At this Malibu residence, Richard Meier forgoes his traditional white facade in favor of a slatted screen of wood. How very Cali.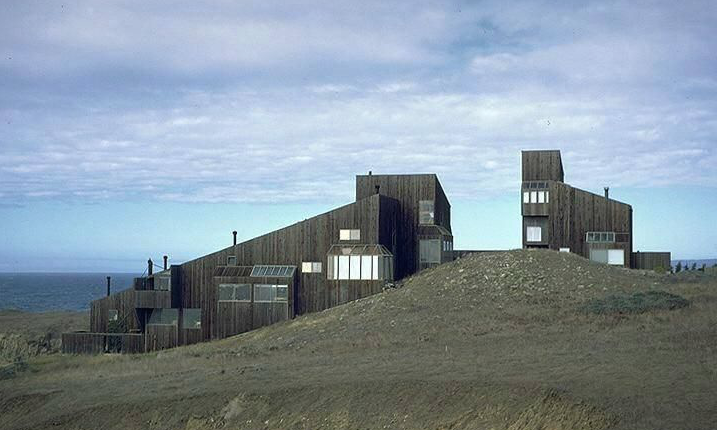 The harbinger of a Bay Area regional style, Condominium 1 at The Sea Ranch was not initially well received by its developers, who sent a terse telegram—"Stop work. It looks like a prison."—to architects Charles Moore, Donlyn Lyndon, Bill Turnbull, and Richard Whitaker in 1965.