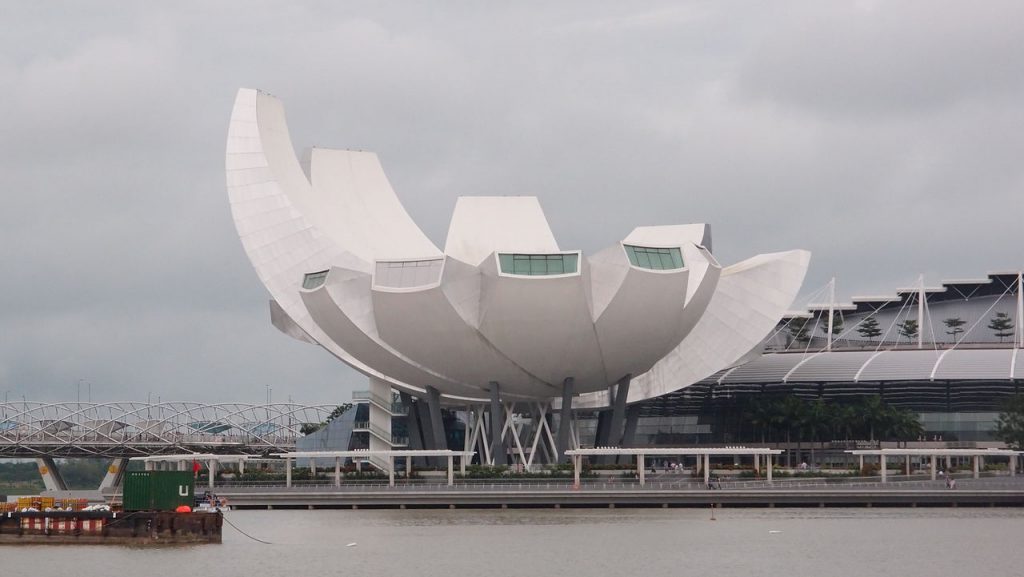 Architecture in Bloom
In an extension—logical or otherwise—of last week's post on green architecture, today we're taking a look at buildings that cite nature as a design influence, as well as at a few structures whose purpose is to provide shelter for collections of exotic fauna.
An abstracted lotus blossom gives form to the ArtScience Musuem in Singapore by Moishe Safdie.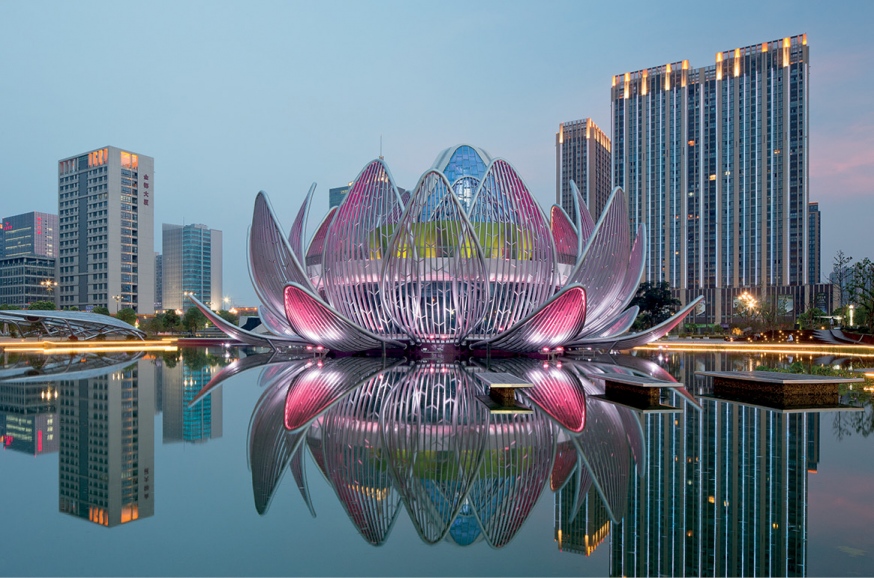 At the other end of the design spectrum, 505 Studio's Lotus Building in Wujin, China offers a slightly more representational visage.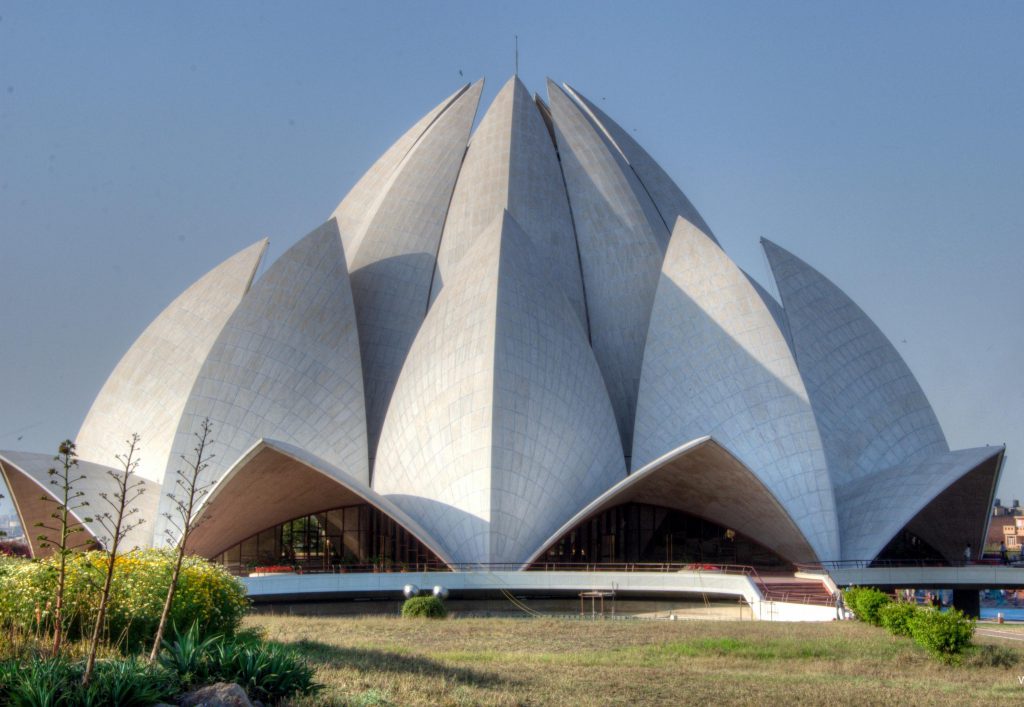 Built in 1986 in New Dehli, the Lotus Temple by Fariborz Sahba conforms to the Bahá'í precept requiring religious structures to have a plan based on a nine-pointed star.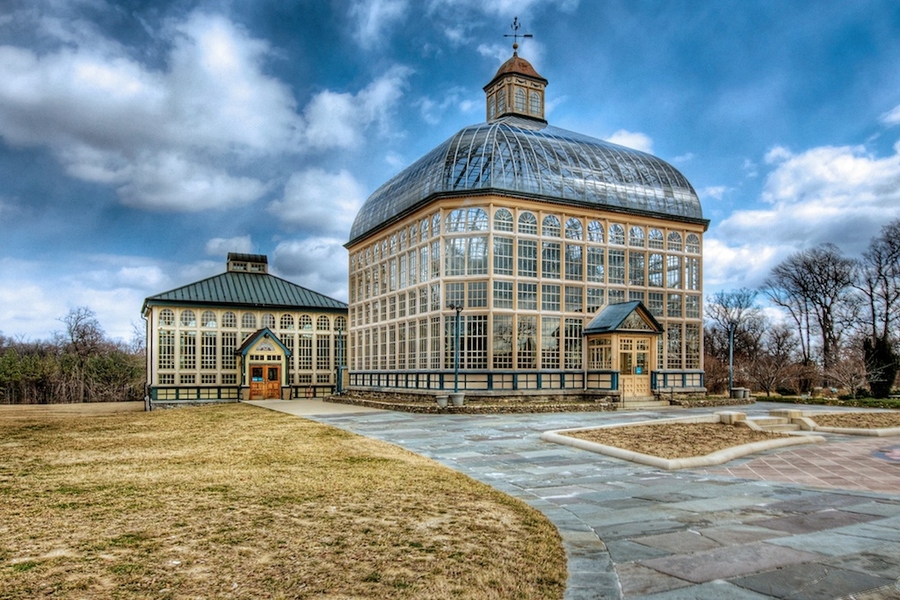 Turning from architectural metaphors to buildings actually designed for botanicals, we have the Howard P. Rawlings Conservatory in Baltimore. Opened in 1888, it's the second oldest glass-and-steel-framed structure still in use in the US.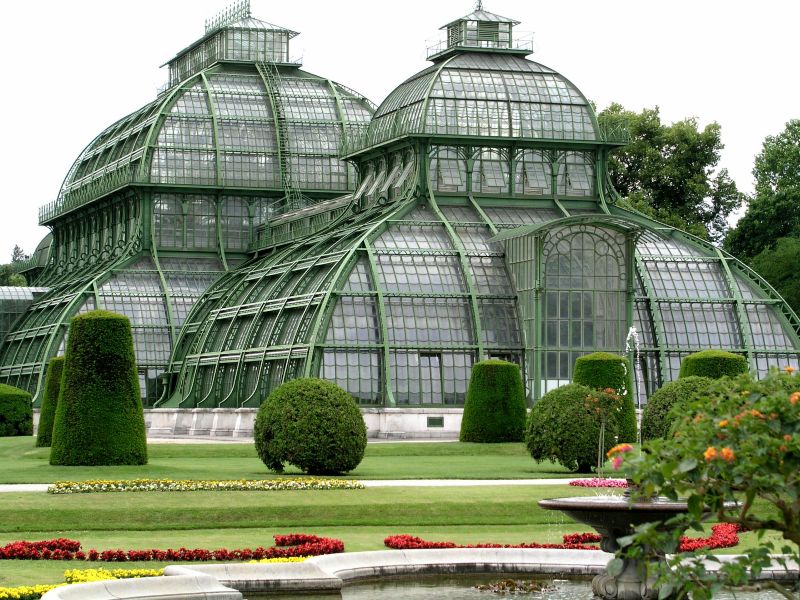 On the grounds of Schönbrunn Palace in Vienna, Franz Segenschmid designed the Palm House in 1882. The glazing was largely destroyed during World War II; following five years of reconstruction, the building reopened in 1953.
A curious bit of Art Deco in St. Louis, MO, the Jewel Box greenhouse was designed by city engineer William C.E. Becker. Built in 1936, the project was largely funded by the WPA. A 2002 renovation included new HVAC systems.
In Adelaide, Australia, the Bicentennial Conservatory was designed by Guy Maron in 1988. The curved structural steel and the aluminum-framed glazing units were prefabricated, then assembled on site.