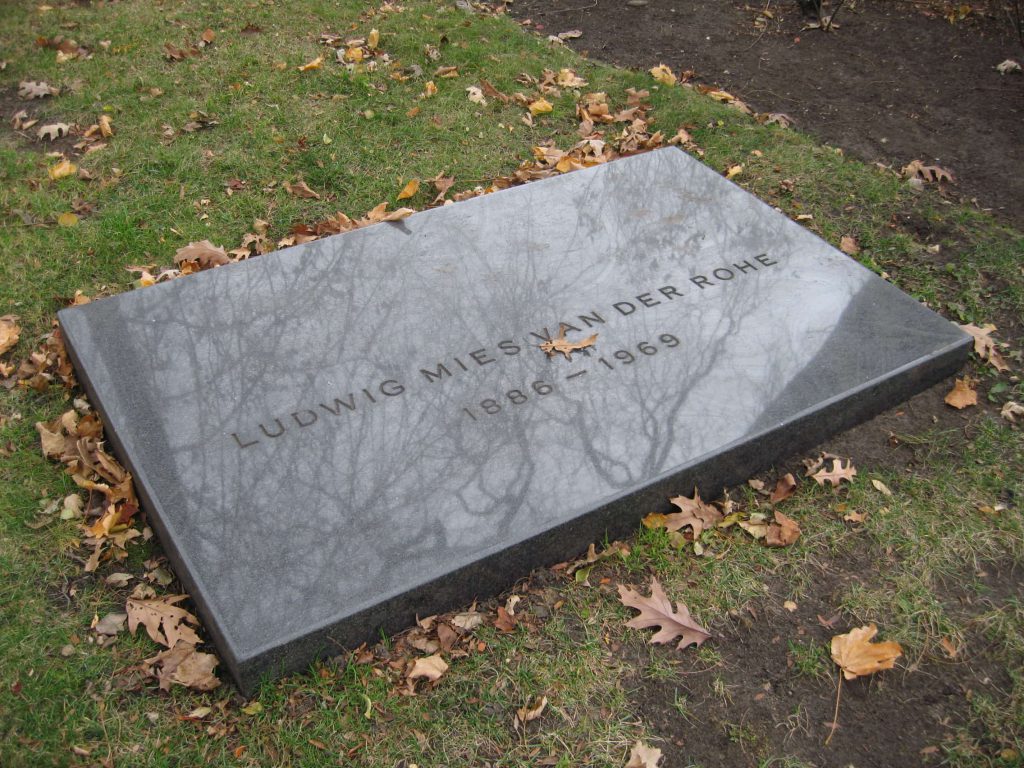 Architects, R.I.P.
While architects come and go, their edifices live on. Seeking immortality on a smaller scale, the grave markers of some noted designers provide a bit of insight into how these creative forces sought to be remembered. If this subject fascinates you, we recommend Their Final Place: A Guide to the Graves of Notable American Architects by Henry Kuehn.
Alvar Aalto
Hietaniemi Cemetary
Helsinki, Finland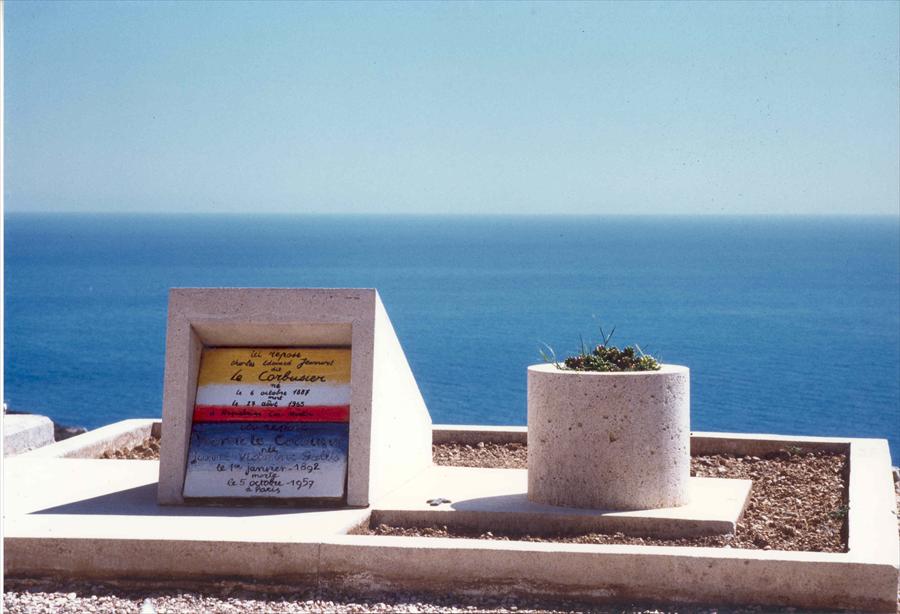 Le Corbusier
Cimetiére de Roquebrune-Cap-Martin
Cote d'Azur, France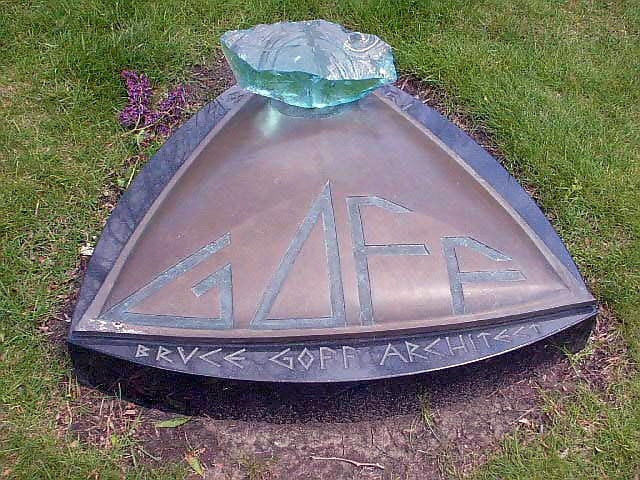 Bruce Goff
Graceland Cemetery
Chicago, Illinois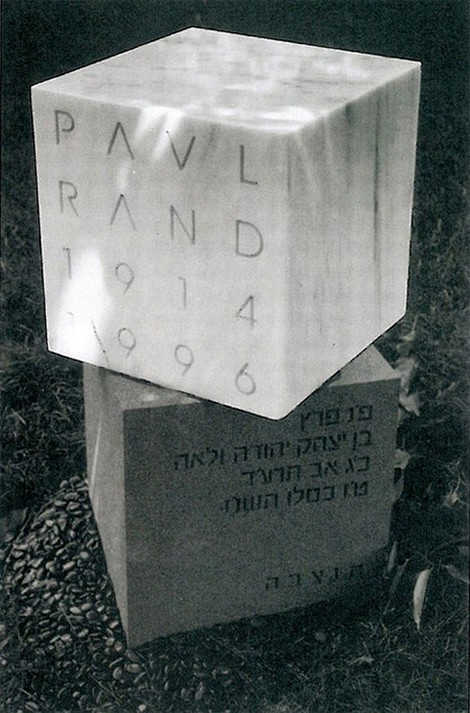 Paul Rand
Temple Beth El Memorial Park
Norwalk, Connecticut
Paul Rudolph
Yale Art and Architecture Building *
New Haven, Connecticut
* In 1998, a portion of the architect's cremated remains were introduced into the duct-work of the building as part of "The Ventilator Project" by artist Mark Bain.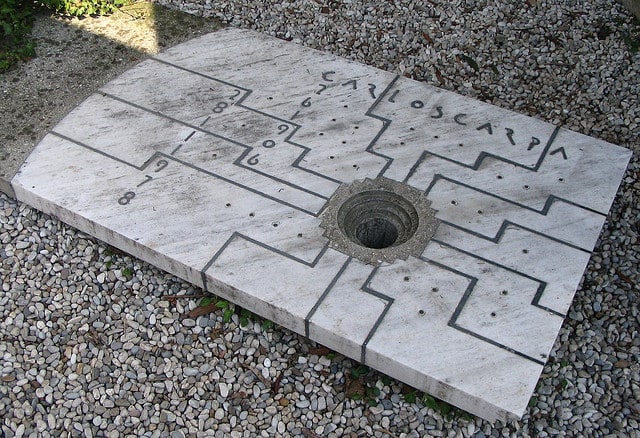 Carlo Scarpa
Brion-Vega Cimitero
Veneto, Italy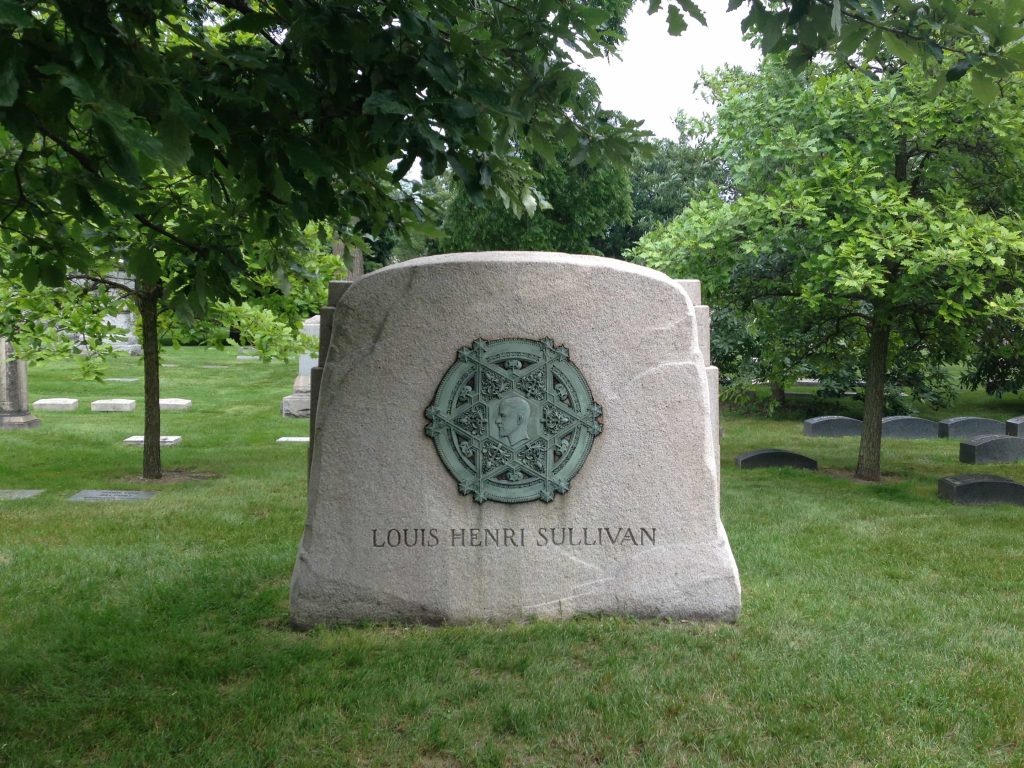 Louis Sullivan
Graceland Cemetery
Chicago, Illinois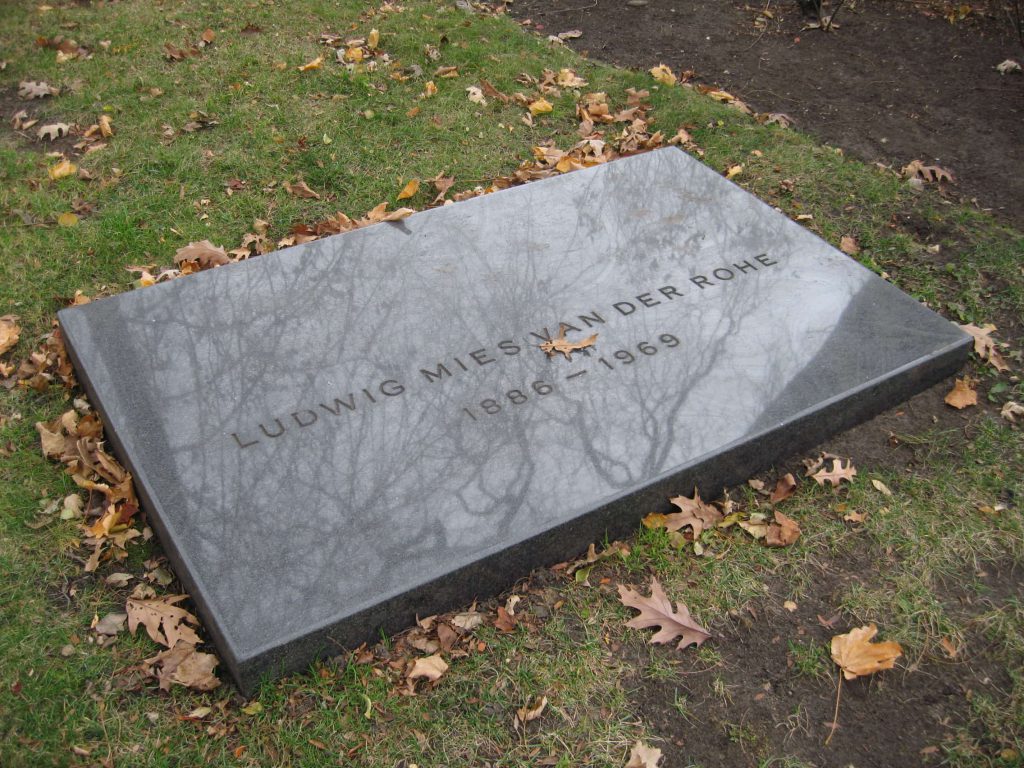 Ludwig Mies van der Rohe
Graceland Cemetery
Chicago, Illinois