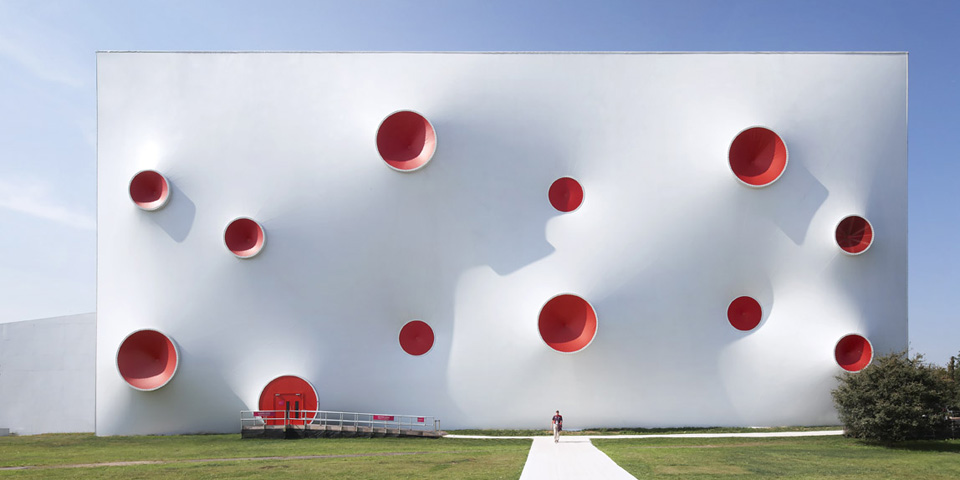 An Olympic Review: Record-Setting Architecture
The Rio games may be over, but we're happy to help wean sports fans off their recent diet of swimming, gymnastics, and track and field [to say nothing of badminton and water polo], with a survey of some memorable Olympic architecture.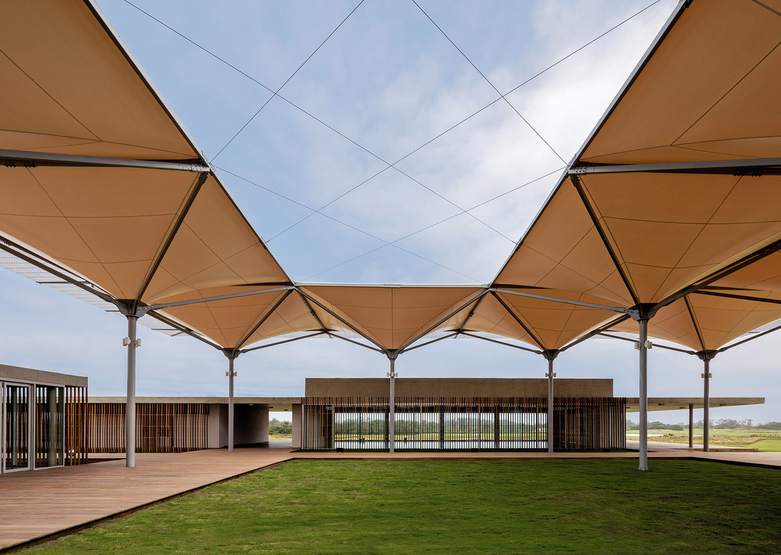 Golf Venue
Rio de Janeiro 2016
Golf is a sport of precision and balance, and the design of this complex reflects those qualities. Locker rooms, lobbies, pro shop, and administration areas are located in small, low buildings around a courtyard, with views opening to the course beyond. The translucent fabric roof over the plaza funnels rainwater into a collection tank; the water is used for grounds maintenance.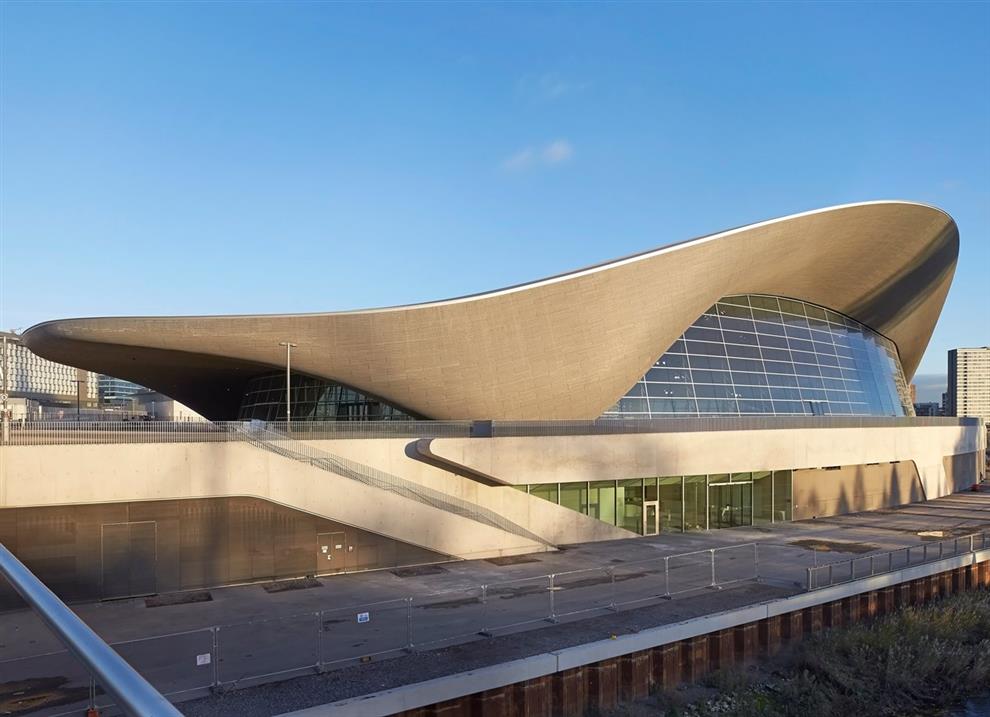 Aquatics Centre
London 2012
The concept for this building was inspired by the fluid geometry of water in motion, creating spaces and a surrounding environment in sympathy with the riverside landscape of the Olympic Park. An undulating roof sweeps up from the ground as a wave, enclosing the pools of the Centre with its unifying gesture. After the Olympics, the facility was downsized: the wings were lopped off, and seating capacity reduced from 17,500 to about 2,500.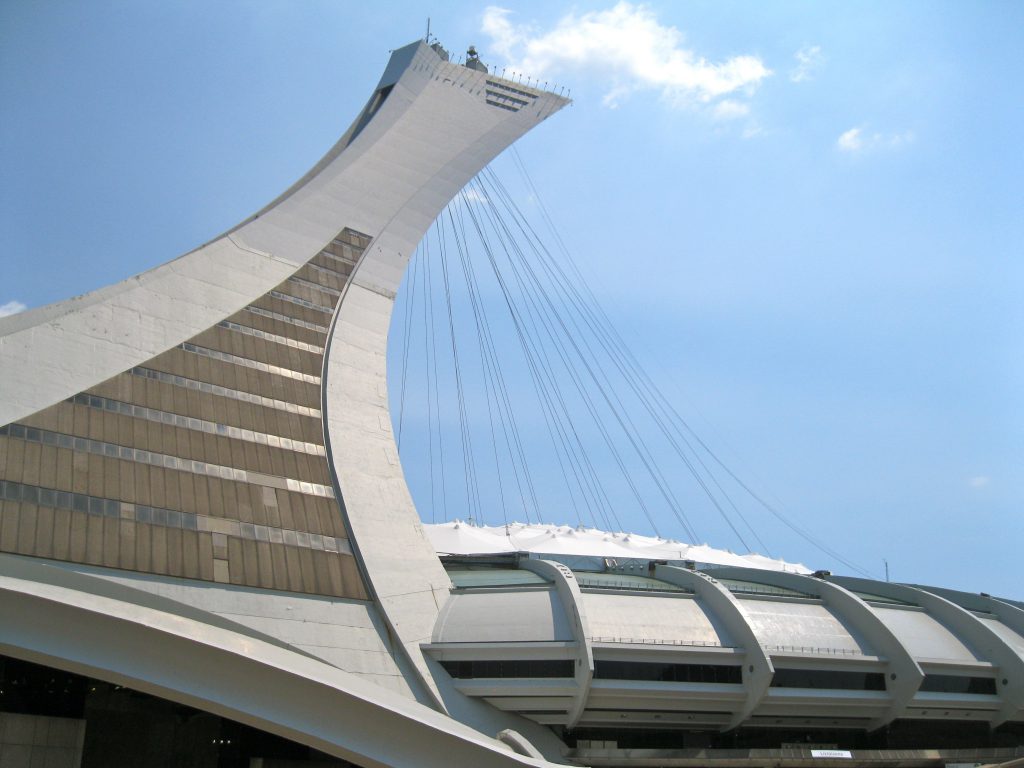 Olympic Stadium
Montreal 1976
The architect was fired from the job in mid-construction; that's just the first salvo in a fusillade of failures for this stadium. More than a decade after the games were over, the retractable roof was finally completed in 1987; functionally deficient, it was removed in 1998 and replaced by a fixed roof. The 575-foot tower element of the stadium contains a funicular, which runs up to an observatory. The 56,000-seat stadium was used for several years for professional baseball and football games; today, the deteriorating structure is infrequently used as an events venue.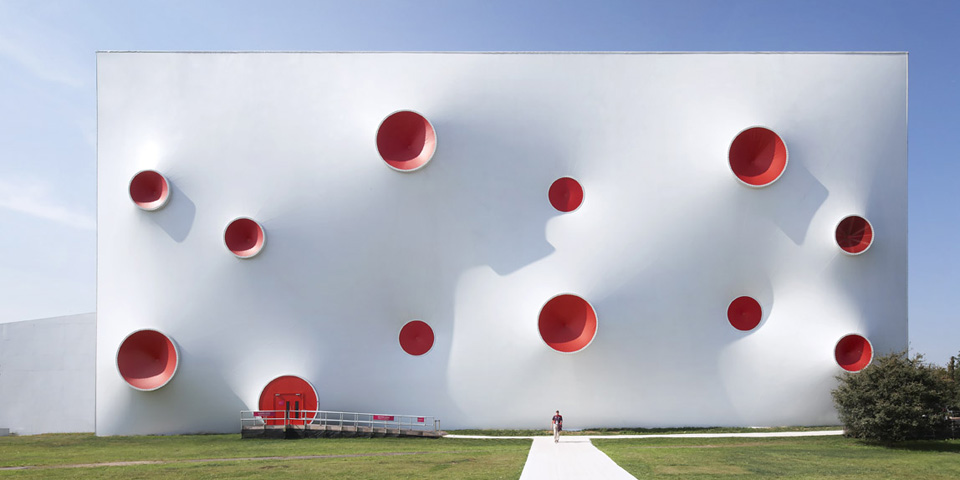 Shooting Venue
London 2012
Through its dynamic, curving walls, the design of this venue evokes the flow and precision inherent in competitive shooting. Three buildings sport crisp, white double-curved façades studded with brightly colored circular openings, which act as ventilation intake portals. They also function as tensioning rings, keeping the PVC-fabric façades from flapping in the wind. After the Olympics, the buildings were dismantled—as intended—flat-packed, and shipped to other sites for use.